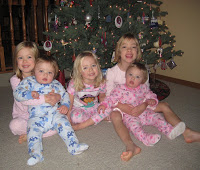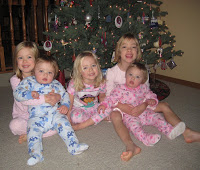 In the Catholic Church, we are very blessed to have feast days and memorials. Feast days, or holy days, are celebrated by commemorating sacred mysteries or events in memory of our Lord, the Blessed Mother, Jesus' apostles, martyrs or saints. The day not only honors that event or person, but it also allows us to grow in excitement about our own spiritual life.
Two feasts that we have chosen to celebrate in a special way during Advent are the Feast of St. Nicholas on Dec. 6, and the Feast of St. Lucia on Dec. 13. There is much history about these two feast days, which I will not get into at this time. However, we have decided to celebrate these days in our family to keep this Advent season focused on the Lord and the beautiful and fun ways we can prepare for His coming.
At our house, we have designated St. Nicholas Day as stocking day. This is the day that the kids receive their stocking stuffers, as well as a new ornament signifying something that happened this past year. It allows us to take time to remember who St. Nicholas was, and how this popular saint became Santa Claus, without focusing too much on the secular Santa. This year, St. Nicholas Day was re-emphasized at our oldest's school which made it even more real to her. It's interesting, the whole Santa legend, we haven't said much to the older girls about Santa. But this year, they are sort of figuring it out on their own. We aren't making it a big deal, but they are creating their own ideas about who he is and if/when he comes. (I really think they wondered if St. Nicholas actually came to our house on Dec. 6!) Interesting …
The feast of St. Lucia is an honored Swedish tradition. We have a little Norwegian in our blood, but no Swedish, and neither Greg nor I grew up with this tradition in our families. However, one of our daughters is named after this saint, and so her namesake day happens to fall on a really big feast day. (We celebrate each of our children's names on a feast day or saint's memorial day throughout the year.) As the children get older, I actually want to learn more about the customs of St. Lucia Day—the breakfast, the candle crown, etc. But for now, we celebrated with our daughter picking out what we had for dinner that night and a special dessert. We also took time after dessert to honor her for special qualities we love in her.
I am grateful for feast days. The Church has given them to us in order to celebrate our faith and praise God for all the blessings He has bestowed upon His people. We can look to the events or people of these feasts, and strive to grow in holiness and be enriched by our faith. Celebrating the feasts of St. Nicholas and St. Lucia are two more ways we can prepare for Christ's coming at Christmas.