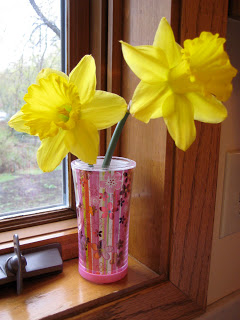 For You, Mom
For You, Mom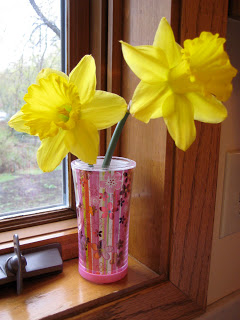 Getting ready to walk home from the church/school playground that is less than a block away from our house, one of my girls ran off behind a small hill for a moment. She shortly returned to our line up of three bikes and a double stroller with two lovely yellow daffodils in her outstretched hand. "For you, Mom."
"Oh, thank you," I said, smiling at her thoughtfulness. She beamed with joy at how much her action pleased me.
At the same time, I worried a bit at her innocent mistake in picking the planted flowers that were part of the church's landscaping. Oops!
How do you gently explain the difference between the wild flowers and weeds they can pick for their mom and the flowers they really should leave alone to admire? How do you do this without discouraging their generous spirit and spontaneity?
Sigh.