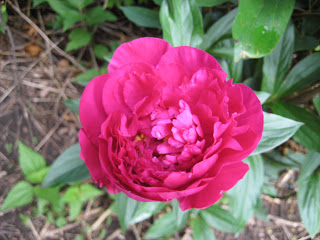 Spring into Summer Loveliness
Spring into Summer Loveliness
If every tiny flower wanted to be a rose, spring would lose its loveliness.
~St. Therese of Lisieux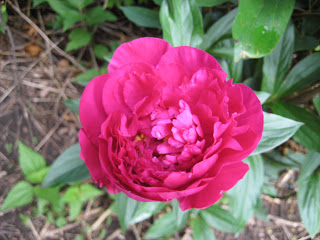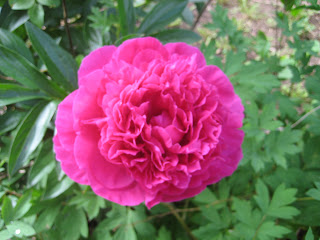 Our peonies are just starting to bloom! The dark pink ones opened up this week, and the light pink ones will follow any day now … They certainly aren't tiny flowers, but their beauty and this quote seem to go together anyway. They are a favorite flower of mine, and my mom, too. She is here with us now, visiting for the summer. It is so delightful having her here! The kids love having someone else to give them the attention they crave … and need. I am keeping up with my home much more easily, and my laundry is almost caught up! The older girls and I also have been able to go to the library for longer than 20 minutes (yes, without the twins =), and we are enjoying reading new books and partaking in the library book club. And all these wonderful perks are in addition to simply enjoying her joyful presence, her constant love, her encouraging faith and her general practicality. Oh, yes, and how could I forget our almost-daily iced coffees?! Yes, I am definitely springing into summer, and enjoying every moment! Thanks, Mom!