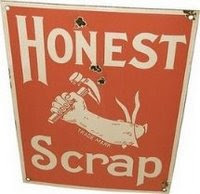 Passing the Torch
Passing the Torch
I recently received two blog awards from two dear blogging pals.
I am truly honored! These gals are too sweet!
I'm still semi-new to this blogging world, but I think the way awards typically work is that you receive an award and then you pass it on, kind of like the torch …
The first award is from Sarah at
Ora Et Labora—Journey of Truth
. She has presented me with the
Honest Scrap Award
! There are a few things I have to do for this award, which I will … Keep reading!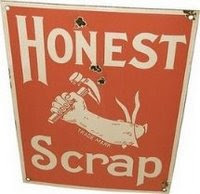 The second is a brand new award from Jennifer at
My Chocolate Heart
. She has presented me with the
True Heart Award
! She said, "Those who receive this award are of the sweetest nature. They are kind, friendly, funny, loving eager to share their love for Jesus with others, and brave in their efforts to reflect Him to this darkened world. They are the kind of folks you're blessed to know, even if it's only in the bloggy-shere."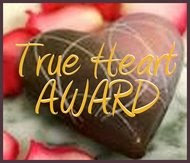 If you've ever read My Chocolate Heart, you'll know that this description fits Jennifer perfectly. So, I am humbly honored that she thinks I am like this, too! Thank you, Jennifer! Oh, and if you haven't been over to visit My Chocolate Heart, I highly recommend that you do.
OK. The Honest Scrap Award. To keep this award, I must do the following: 1) Say thanks and give a link to the presenter of the award. 2) Share 10 honest things about myself. 3) Present this award to 7 others whose blogs I find brilliant in content and/or design, or those who have encouraged me. 4) Tell those 7 people that they've been awarded Honest Scrap and inform them of these guidelines in receiving it.
1) Thank you, Sarah, for this award! Again, I am humbled and honored. Especially since I think your blog is one honest scrap itself! More so, probably, than mine! If you haven't checked out Sarah's blog, you don't know what you've been missing. And if you go now, you can catch up on all the excitement as her family transitions to their new home: Hawaii!
2) 10 Honest Things About Me:
1. I am a perfectionist, but I try not to be.
2. Sometimes I worry too much about the little things.
3. I get discouraged by our culture's lack of grace, manners, modesty and decorum. Sometimes I wish I lived way back when those things were still important in society.
4. I am afraid of frogs.
5. I want to learn to sew. And crochet. And embroider.
6. After being pregnant with the twins, it has been harder for me to loose the baby weight this time around. (Or should I say babies weight? =)
7. I really enjoy going out for coffee with my husband, my mom or a friend!
8. I am an introvert.
9. Since we will be building a house in the near future, I am trying to figure out "my style." I get to pick out everything, so what will I pick? I'm not entirely sure. But I am definitely not modern.
10. OK. Was I honest enough? Too honest? I will probably by worrying about this for the next three days!
3) I present the Honest Scrap Award to …
If you've already received this award, well, I hope you don't mind receiving it twice. I enjoy reading each of your blogs (almost) daily, and you bless me with your honesty, faith, creativity, humor, joy and encouragement! And since I'm at it, I present you all with the True Heart Award, too, because you're all the things Jennifer described and more. You don't have to do anything with that one, simply enjoy! (And pass it on, if you'd like.)