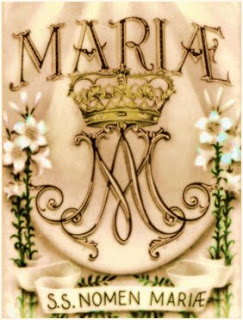 Be Bold in the Asking
Be Bold in the Asking
Mary always points us to God, reminding us of God's infinite goodness. She helps us to open our hearts to God's ways, wherever those may lead us.
September 12 :: The Feast of the Most Holy Name
of the Blessed Virgin Mary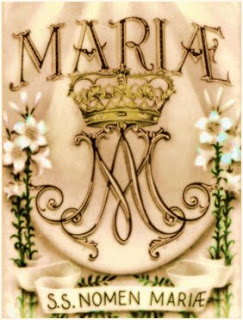 This quote was e-mailed to me, and I just had to share it. Have a blessed day!
I want what is good for myself; I beg the same for you. Now there is no other way to bring this about than to ask the Virgin Mary constantly to come to you with her glorious Son. Be bold! Ask her to give you her Son, who in the blessed sacrament of the altar is truly food of your soul … Readily will she give Him to you, still more readily will He come to you, giving you strength to make your way fearlessly through this dark world. In it large numbers of our enemies lie in wait, but they cannot reach us if they see us relying on such powerful help.
~ St. Cajetan
P.S. There is a coloring page
here
to celebrate today. I also liked how
Regan's
family made this glittery craft on Our Lady's birthday. Maybe we'll bring out the glitter today … Also,
here
is a beautiful litany to perhaps add to a family prayer time …