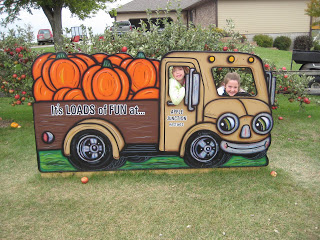 A Bushel and A Peck
A Bushel and A Peck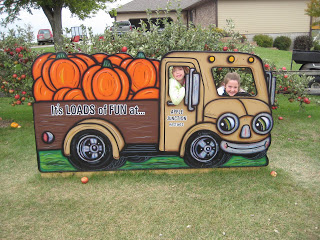 One of our favorite fall traditions is to go apple picking with my husband's sister's family. Yesterday was our seventh-annual trip! It also was the coldest apple picking day thus far and therefore the shortest apple picking excursion, too. It was 37 degrees yesterday … Brrrr! So, some of the expressions in these photos might reflect more of how cold it was than how much fun it was! =)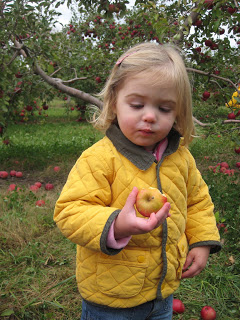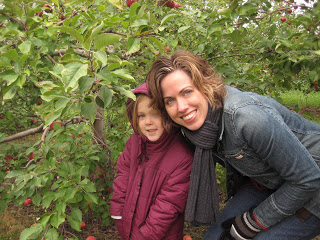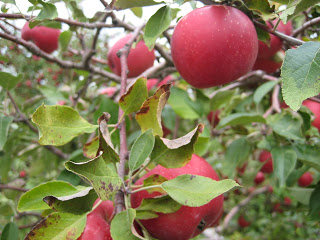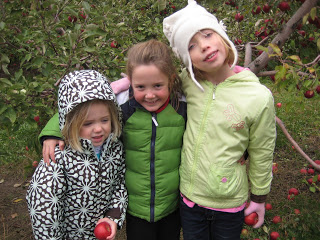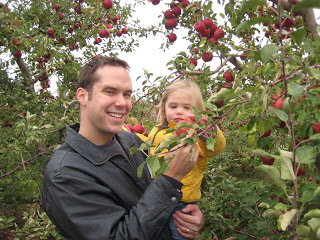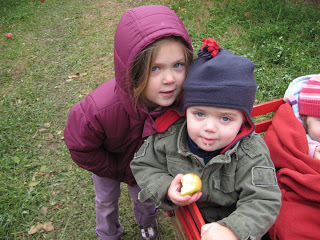 Now we have baskets of delicious apples! Yay!! I hope to make a bit of applesauce and possibly an apple dessert this week, but most will probably be gobbled up for lunches and snacks.
The rest of the weekend was spent cleaning and accomplishing other chores around here. Oh, and my husband and I watched the movie
Becket
on the life of St. Thomas Becket. It was very good. And, yes, we did get a dusting of the white stuff on Saturday, but it didn't last. (Snow in October is
really
early even for up here.) But wait until I snap a photo of what it looks like outside right now! More white. Let's hope it doesn't last. I was just starting to enjoy the orange and red … Happy Monday, everyone!