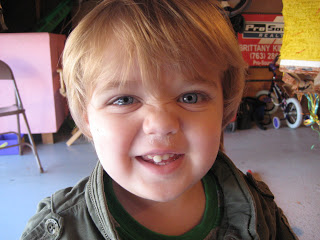 Snaggletooth
Snaggletooth
There's never a dull moment when you have children, is there?
On Friday night, my little boy fell and his front tooth fell out. Completely. Root and all.
I wasn't home.
My husband called me and told me on the-cell-I-rarely-use to come home right away. Thankfully, I was already at the Target check out, and Target is only minutes from home.
While I was on my way, Greg called the doctor, who called an emergency room doctor. There wasn't anything they could do for our son, as long as he didn't have signs of a concussion, which he didn't—thank God!
But before he called the doctor, Greg put our son's tooth back in! (Yes. You read that correctly.)
The doctor was surprised that he could do this, but he said it was OK to try. (He actually asked Greg if he had military training, which I thought was pretty funny =)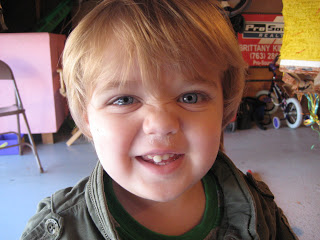 Anyway … all weekend, our little guy has been very uncomfortable and in a lot of pain. His mouth is swollen, and he is pretty cranky. The tooth has slipped down, but it hasn't fallen out again …
We will call a pediatric dentist tomorrow to see what we should do, and most likely, we will make an appointment for our little guy this week.
This weekend, I was reminded of two things: 1) Our lives are so precious and fragile! Be gentle and teach gentleness to your children. 2) You can plan life out perfectly, but things can always happen to upset those plans. Be flexible and patient. Surrender every moment to the Lord.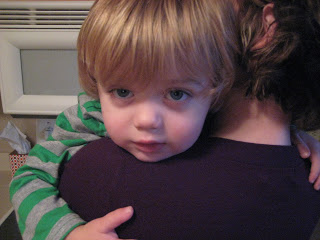 I'll keep you posted …