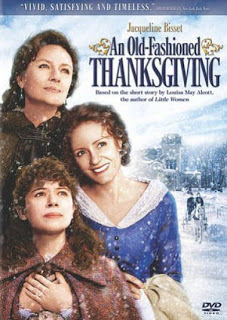 An Old-Fashioned Thanksgiving
An Old-Fashioned Thanksgiving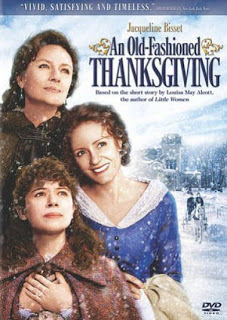 I recently enjoyed An Old-Fashioned Thanksgiving. It was just right for this time of year. I was pleasantly surprised to find a movie about Thanksgiving, the holiday that's so lovely yet almost forgotten in our commercial-Christmas society. (Have you been to Target recently? Or have you looked through the Sunday newspaper ads? It's as if Christmas is a week away, not six!)
I rented
An Old-Fashioned Thanksgiving
at Blockbuster, but I see that it will be airing on the Hallmark Channel, if you have cable, Thanksgiving night.
Set in the late 1880s, it is about a widowed mother of three who struggles to keep her family intact and provide for them, after her husband dies. The oldest daughter secretly sends a letter to her estranged and very wealthy grandmother urging her assistance.
An Old-Fashioned Thanksgiving is
very loosely
based on a short story by Louisa May Alcott. In other words, it's not like the original story at all. I haven't read the story, yet, but I read the book description on
Amazon
. The book sounds lovely, so I do plan on reading it aloud with my girls in the next week or so. (Only 32 pages!)
The movie is a good stand-alone film. It's just nothing like the book, which is sometimes good to know.