Ever So Thankful
Ever So Thankful
I am ever so thankful for so many blessings … Here are just a few:
+ a wonderful, long-overdue date with my husband to celebrate our eighth anniversary. We went to a concert and then to Mass at a little French church in the city. Afterward, we ate dinner at a new Asian restaurant. We had drinks, appetizers, dinner, dessert—the works! It was so much fun!
+ my husband, who is the sensible one around here. He's always helping me maintain simplicity and not overextend myself.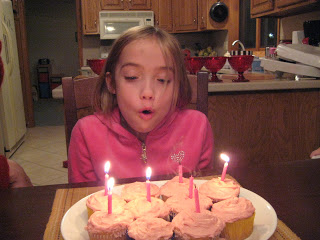 + my Bible study on First Corinthians. Even though it's been hard to get my homework done each week, the ladies there are so encouraging, and the DVD lectures by
this
Bible scholar are so spiritually nourishing.
+ need I say more?
Thanks to
Barbara
for this idea of posting what we're ever so thankful for during the month of November! Can you believe Thanksgiving is only one week away?!