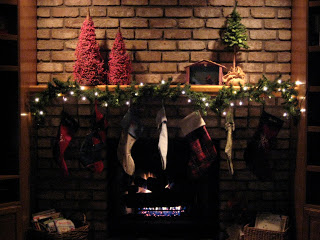 The Stockings Were Hung …
The Stockings Were Hung …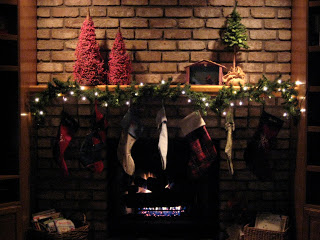 … by the chimney with care,
in hopes that St. Nicholas soon would be there!
***
On Saturday night, in preparation for today's St. Nicholas Day, we made
St. Nicholas Hot Cocoa
and hung up all of our stockings by the fireplace. Our family tradition is to fill stockings instead of shoes for St. Nicholas Day … It's the blending of my and my husband's childhood traditions, and it sort of helps "spread out" the gifts a bit, too. Our children typically receive their new ornament to hang on the Christmas tree, a little candy and a few small gifts (like pencils, holy cards and mini notebooks).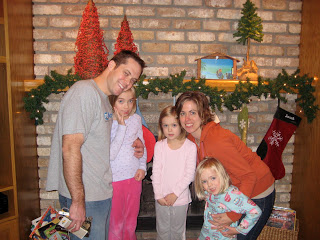 Since this feast day fell on a Sunday this year, it was very hard for the Trio to wait until after Mass to open their stockings, but they practiced their patience very well. While waiting, they enjoyed the hot cocoa, and after the big event, we feasted on some cinnamon rolls. We also read a new-to-us
book
about St. Nicholas.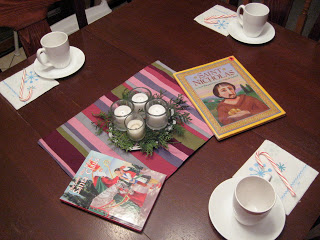 ***
God of joy and cheer,
we thank you for your servant,
In loving the poor,
he showed us your kindness;
in caring for your children,
he revealed your love.
Make us thoughtful
without need of reward
so that we, too, may be good
followers of Jesus.
Amen.