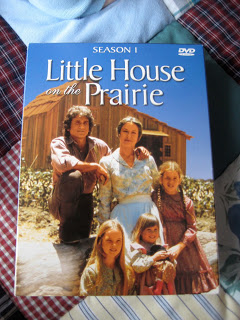 Christmas at Plum Creek
Christmas at Plum Creek
Somehow a theme emerged from various Christmas presents received by our family: Christmas at Plum Creek.
It actually started this summer when my preschooler received a
bonnet
for her birthday from my SIL's family, after they took a trip to
Walnut Grove
. Then, my oldest got a bonnet for her birthday in November. This was right around the time we started reading-aloud
Little House in the Big Woods
.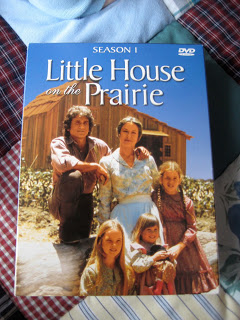 We put season
#1
of the TV series on our Christmas wish list. (And got it.) But this was done without knowing what my MIL had planned for her granddaughters.
She asked a friend of hers to make each girl (6 in all) a Little House on the Prairie dress, apron and bonnet. My teenaged niece received a fancy, velvety bonnet. And then to my MIL's surprise, her friend made a patchwork bonnet—out of fabric remnants from each of the girls' dresses/bonnets—for her.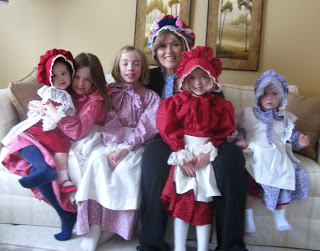 To top it off, my 5-year-old, received another bonnet from Walnut Grove and
The Little House Cookbook
. You know, for the next time we make stewed
jack rabbit. No, really, in all seriousness, it is a really neat book, with some history and stories sprinkled throughout. And we do plan on trying some of the other more-accessible recipes, like desserts, breads and maybe Strawberry Jam =)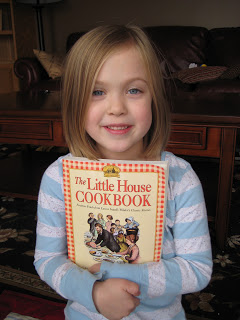 (She couldn't wait to be done posing for her cookbook photo, so she could really ham it up! That's my girl =)
We have had weeks of Little House play around here. It's amazing that when they're in character, they do their chores so much better. Hmmm … The girls even wore their dresses to Mass on the 27th of December, because, well, they just love them so much.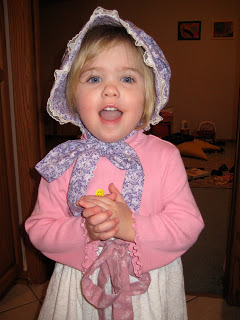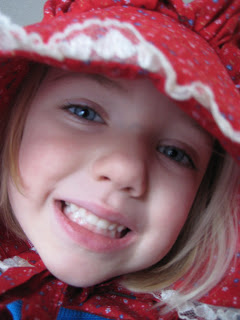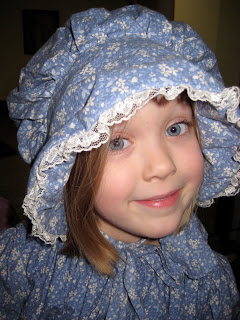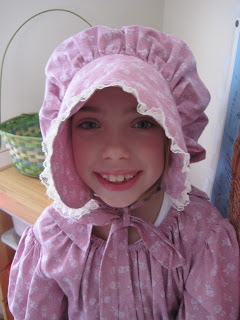 I am grateful that this theme unexpectedly erupted this Christmas. I love that my girls and their cousins find joy and interest in something so wholesome and pure. It teaches them about a time when life was harder, but also simpler. When little things meant so much. When people probably went without but were abundantly more grateful for what they did have. Good fun and good lessons all wrapped up together. What a wonderful Christmas gift!