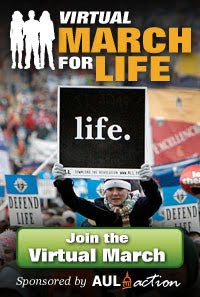 Virtual March for Life
Virtual March for Life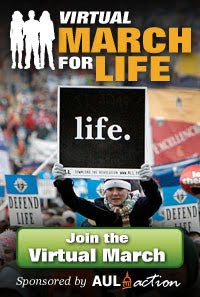 Have you heard of this? It's really cool, so I thought I'd share …
Simply click
here
, which will take you to a Web site that is sponsoring a
Virtual March for Life
, for those of us who can't go to Washington, D.C. and march for real, but want to show our support.
You will create an avatar (an online you), and your avatar will march in the virtual march for life. You can even see where "you" are in the march.
More than 39,000 virtual marchers have already signed up!
Check it out!