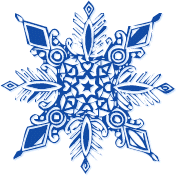 The Simple Woman's Daybook—Moving Edition
The Simple Woman's Daybook—Moving Edition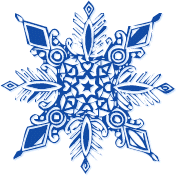 For today … Monday, January, 25, 2010
Outside my window … Mid 20s with a chance of snow. It's been overcast for several days but warmer than normal. After today, though, it's supposed to get cold. Very cold. Just in time for moving.
I am thinking … about moving this Saturday. We are in really good shape—packing wise—but there are still plenty of things to finish up. It is hard to think beyond sorting, packing and cleaning to what life will be like next week … when it's all done (at least for 6-8 months while we wait for our new house to be built). I just can't think beyond what I'm in the midst of right now! It takes too much mental energy that I simply don't have right now! Ahh!
I am thankful for … family and friends who have been so willing to watch the kids so that my husband and I can focus on the work that needs to get done. Some friends of mine took care of the four youngest all day on Friday, in addition to their three little ones. It was amazing what I was able to accomplish while alone for six hours! (Thank you, Bob and Rosanna!)
From the kitchen … simple is the main ingredient this week.
I am listening to … silence (currently). But in the van, we're still listening to Josh Groban's Noel CD, particularly The Little Drummer Boy. My two-year-old son requests it and sings it over … and over … and over again. While his singing is adorable, I'm ready to pack the CD away for another year. I need new music. Any suggestions? I received two iTunes gift cards for Christmas, so I'm ready to shop! What are some of your favorite downloads—music or audio books or both? I'd love to know what you'd recommend =)
I am hoping … to finish enough packing by Thursday so that I can slip away for two hours and go to a knitting workshop at the yarn store by my house. (A girl can dream, can't she?)
I am creating …
a blue-green scarf for my preschooler. I have learned a lesson during this project: knitting a stockinette-stitched scarf is going to result in curling, even with a little garter-stitch border. For awhile, the perfectionist in me was debating whether to start over for the fourth time. But my more common-sense side decided that my little four-year-old girl is not going to know that it's not supposed to curl. And then I got some advice that confirmed this:
when you are a preschool aged girl – you love things that curl. all things should curl/have glitter/be pink or purple/be over the top. This little piece of advice really helped me let go of the last bit of perfectionist thinking that was hanging on …
Thanks again,
Christine
, for this reality check!
Around the house …
it's a mess! Boxes and bins are everywhere! What's not in a box or bin is in one of several piles to be sorted. I have a TON of laundry to do, too.
One of my favorite things … Ho-Ho Mint Mochas from Caribou Coffee. A holiday favorite that I just can't seem to give up yet. It's basically a white chocolate mint mocha with whipped cream and candy cane bits on top. Of course, I order it with skim milk, as if that matters after all the sweet, creamy goodness that this heavenly drink contains! LOL
A few plans for the rest of the week …
+ no school for my older girls today
+ packing
+ cleaning
+ moving
A picture-thought …
Not very pretty photos, but I just wanted to share how well these vacuum bags work. Purchased at Target, my DH and I used these bags to pack our linen closet—multiple comforters, sheet sets, towels, a bath rug, blankets, shower curtains, table linens, throw pillows, etc. We used about 5 bags of various sizes. And we were able to get all of the vacuumed bags into two boxes. Our entire linen closet in two boxes! And they're not just for moving either. If you are tight on space, you could use these to store extra linens that you're not using but want to save (like special baby things). I bet they would work well for packing for a trip, too …
I might not be back here much this week, so please say a little prayer that all goes well this last week before we move … and that the move goes well, too. Our closing isn't until next week, but of course, prayers for that as well! Thank you, thank you! Have a wonderful week, and God bless you.
For more daybooks, visit
here
.