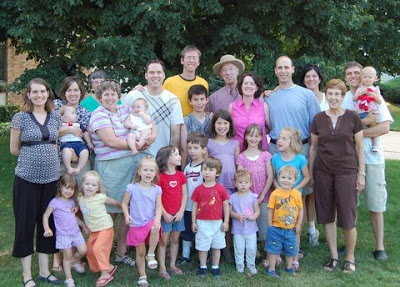 There are many emotions that surround moving to a new house.
I feel excitement for the blessed opportunity to build a home to accommodate our family's needs and also provide a space for my mom to be integrated ever so closely into our family-life. When I think of this becoming closer-than-ever to a reality, I can't help but imagine all that the future holds. And I am excited! Excited for the ways my children will have such a special bond with their grandma. Excited for a blessed time to share with my mom (under the same roof again!). So many things to look forward to … Yes, excitement is definitely something I've been feeling a lot lately.
I have felt stressed-out, too, as we put our house on the market, cleaned for showings, negotiated offers, packed up our precious belongings, worked like crazy, searched for house plans, and figured out financing. It has been an emotionally, physically and mentally exhausting nine months. It has been stressful, indeed.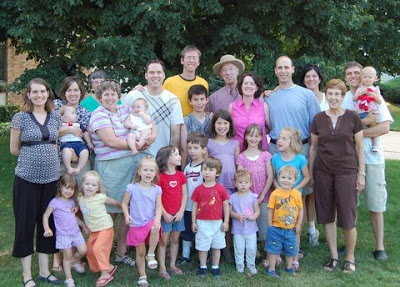 And I am sad, too. Sad for what we are saying goodbye to this week—A wonderful house that has been our home for almost five years. A house we thought we'd be in for much, much longer. A quiet street to live on, a preschool practically in our backyard, a nice playground to visit, stores we're familiar with, a sense of comfort. I am especially sad to say goodbye to really, really, really good neighbors. People who have supported us, helped us, and shared life's ups and downs with us. Neighbors who were life-savers during our transition with twins, who remembered to take our garbage to the curb when we were too sleep-deprived to remember ourselves. Neighbors who we could trust completely with our children. Neighbor friends our children have grown up with thus far, doing all the fun things kids do together: bike riding, games, ice cream, s'mores and more. I cannot help but feel sad to say goodbye to such good people.
I do pray that our friendship has grown beyond property lines and street names to one that will remain intact. Although it will be different now, I pray it will continue, somehow, in some fashion, into the future. One thing that gives me hope is our shared Faith. Faith is something that unites people no matter how close or far we live to one another. (And scrapbooking. Scrapbooking can really unite folks, too, especially women folk =)
And so, this week, this move is indeed bittersweet. I have so much to look forward to, but I shed tears for what I will miss. Thank you, neighbors, for your friendship these years. May the Lord always keep us close through Him.