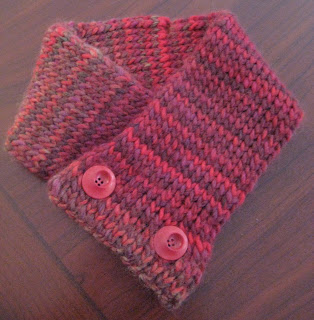 A Sneak Peek …
A Sneak Peek …
… into my craft basket on this Craft Basket Wednesday!
My Pidge is done! I sewed on the buttons (with help) over the weekend. I may want to fiddle with their placement a bit, but I won't be wearing this again until late fall/early winter anyway.
With my
hat
, I think this turned out to be a nice wintery set, and I look forward to wearing it … just not too soon =)
(my model =)
I am still knitting away on my
lace scarf
, about 20 percent done … This is sort of my "ongoing" and "in-between" project, when I need a break from my other knitting projects or just want to work on something different … As long as I get one done by the end of May, I am in good shape. (I should have enough yarn to make two.)
Lastly, my newest project is a pair of
Fetching
Fingerless Gloves. I splurged a bit on the yarn, using
Debbie Bliss
' Cashmerino DK in a charcoal gray. It is really soft and beautiful yarn with which to work! I really, really like it! But it's definitely a "treat" yarn, IMO.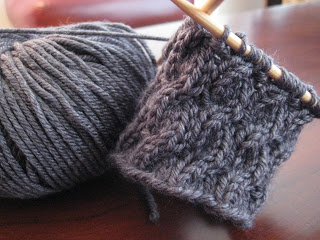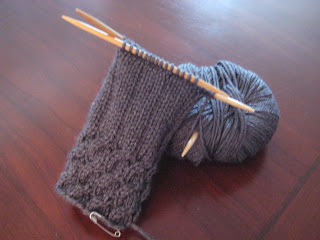 So, what's in your craft basket today? Check out more crafting fun at Knitting Together.