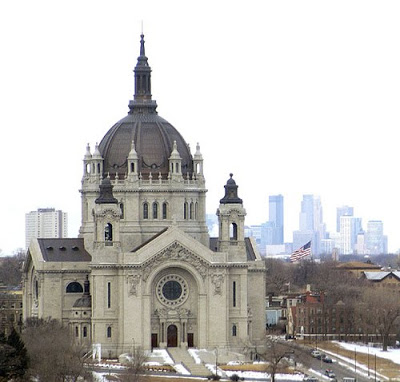 Springy Daybook (& 200th Post!)
Springy Daybook (& 200th Post!)
For today … Monday, March 22, 2010
Outside my window … sunny, 40s. Not as warm as last week but still springy
I am thinking … about what I learned in Bible study last week. The book of James is incredibly relevant to today. It is practical, in that one can apply the lessons to life right here and now. Last week, we studied true and false (or godly and worldly) wisdom. Along with our lesson, we studied a little of the Vatican II document, Gaudium Et Spes (On the Church in the Modern World). Written in 1965, this document is very prophetic and so applicable to today. The main challenge I took away from last week's study was how I am going to go after wisdom (the godly and real kind) as if it is a hidden treasure: Seek it, search for it, do not give up until I find it!
I am thankful for … our little adventure into the city yesterday to attend Mass at our beautiful Cathedral of St. Paul (National Shrine of the Apostle Paul). Its architecture is magnificent, and when I enter it, I feel like I have been transported to another place, perhaps another country. It's an amazing blessing to have such a gorgeous cathedral so near to us.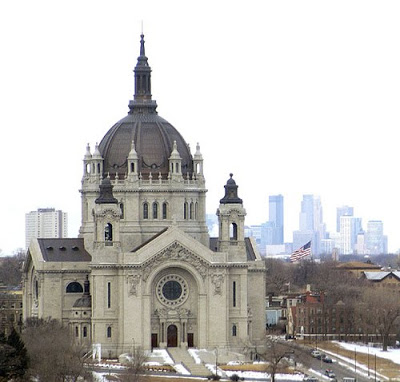 After Mass, we had the opportunity to observe a beautiful
replica
of Michalangelo's Pieta, which is currently on discplay at the cathedral. To walk right up to a replica of such a famous work of art was such an honor. After hearing about the Pieta within one of the talks on my retreat, I payed close attention to
Mary's open hand
, as she held her Son's body. The few minutes we were in front of this statue brought a brief, but wonderful, Lenten meditation for our family.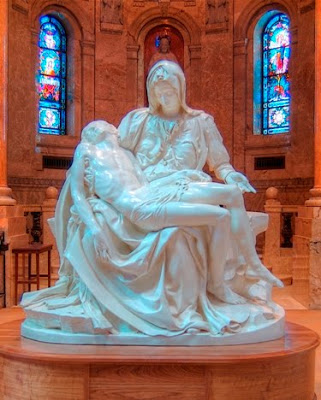 From the kitchen … this week's menu: creamy chicken and rice casserole; tacos; chicken and dumplings; tomato basil soup
I am listening to … Clifford: The Big Red Dog on TV downstairs
I am hoping … to spend more time in prayer … and keep up with the laundry this week
Around the house … in good shape, except for maybe the laundry
A few plans for the rest of the week … Irish dance lessons, talk by Fr. James Kubicki of the Apostleship of Prayer, Good Shepherd class, knitting class, Bible study, school meeting
For more daybooks, visit here.