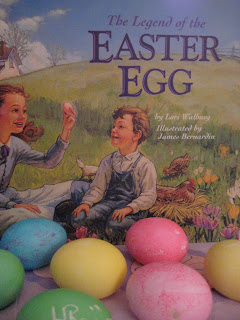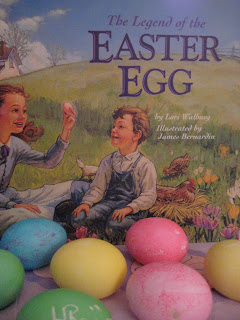 Reading this sweet
book
before coloring Easter eggs. A new tradition is born!
The baskets are filled and ready to be hidden … Another family tradition but this one is a well-loved one already … After our Easter morning prayer and finally getting to sing "the A word" (Alleluia!), the kids scurry downstairs in search of them. Oh, the Easter joy!
We bake
Resurrection Rolls
for breakfast (another new tradition), before a glorious Easter Mass celebrated by our new bishop! My photos of the rolls are blurry, but they sure are fun to make and oh-so yummy!
Poor death, where is your sting?
Poor hell, where is your triumph?
Christ steps out of the tomb and you are reduced to nothing!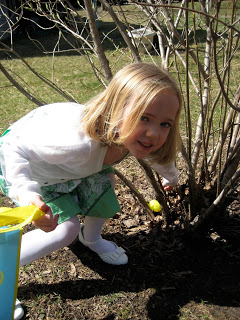 Easter egg hunt at Grandma's house.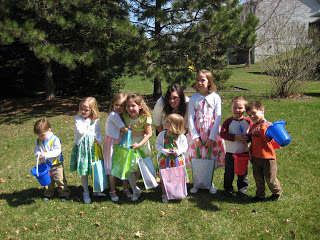 The cousins (minus three) ~ A total of 12, 11 of whom are seven and younger!
Oh yes, He broke from the tomb like a flower,
a beautiful fruit: the first fruit of those already gone.
All glory be His, all success and power …
forever and ever.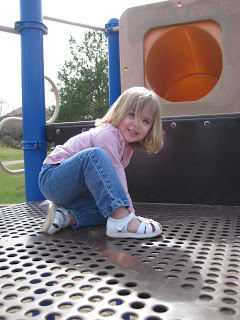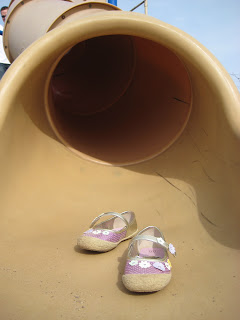 My kindergirl has been playing this little trick for a few years now …
"Watch me slide, Mom," she says at the top of the tube slide.
"OK," I answer.
First come the shoes … without the girl in them.
Then, a long pause.
Then, giggles.
And then …
… she completes her clever act with a bit smile and lots of laughter (from both of us).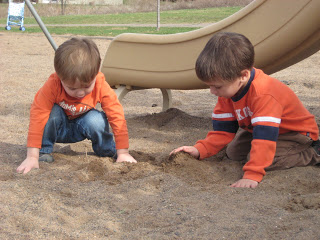 A spring day is not complete without some boys playing in the sand!
Easter Joy, indeed!
(Italicized text is an excerpt from an Easter homily by St. John Chrysostom, 387 AD.)