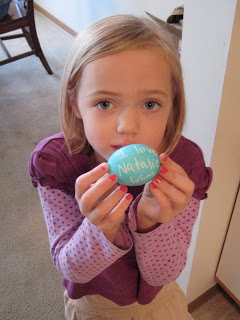 On Holy Saturday, we colored Easter eggs. We simply used a traditional egg-dying kit. My preschooler wanted to use the white, wax crayon to add drawings and messages.
Since she cannot write much more than her name, she asked me to write out a very special message … Of course, I agreed …
She dictated to me: "I love Natalie. From Lucia."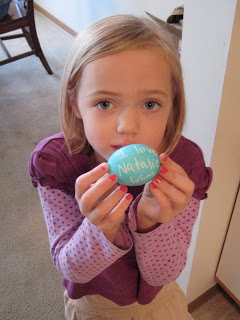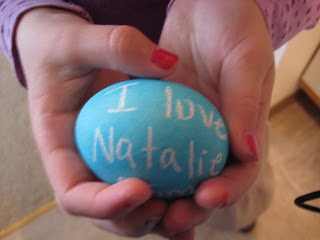 Natalie is one of our old neighbors. She, one of her brothers and Lucia were (are!) good pals. Natalie also is our goddaughter.
Do you think this was any indication that she misses them? Perhaps a playdate is in order. And soon.