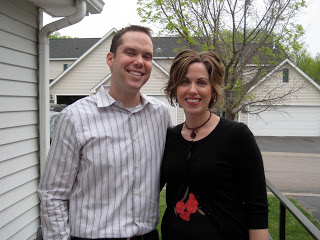 Last night, my husband and I had a night out! I think it has been more than two months since our last date night, so we were very much looking forward to it.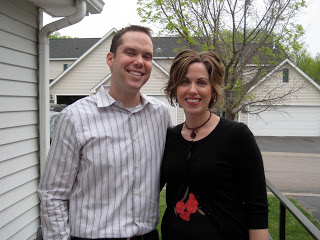 We went to a gala event for a new Catholic high school in our area. This school has us very excited! We are several years away from making that high-school decision, but it's comforting to know there is an exceptional option for our children when that time comes.
We had a fabulous time—good food, wine and simply being together! And we actually won something in the silent auction! Yippee! A pretty plaque for our new house.
What struck me the most was simply being in the midst of more than 300 Catholic men and women who are striving for the same goal in living their faith out completely and supporting organizations that build up the culture of life. All of us may not have known one another, but in a spiritual sense, we did. This event reminded me of the incredible blessing it is to be part of something so vast, so deep and so wonderful as the Catholic Church.
Oh, what a wonderful night out!