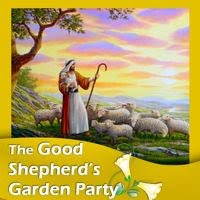 Garden Party 4 :: The Wind and Sea Obey Him
Garden Party 4 :: The Wind and Sea Obey Him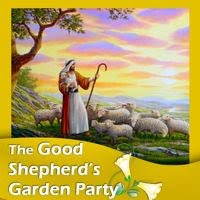 And the men marveled, saying, "What sort of man is this, that even winds and sea obey him?"
~ Matthew 8: 27 ~
+++
Because of some illness that ran through my children last week, we were a bit behind in our sticker calendar and garden party this week. But better late than never, right?!
Last night, we celebrated our
fourth
Good Shepherd Garden Party. This week's theme for our
calendar
was
The Wind and Sea Obey Him
, so our menu was all about boats, nets, fish and sea creatures!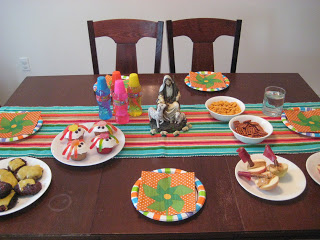 The table was set simply, yet more festive than normal =)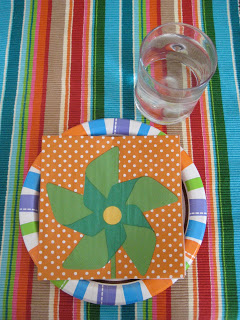 I reused my pinwheel napkins again this week, as they were most appropriate! And every-once-in-awhile, it is so nice to use paper plates = less clean up!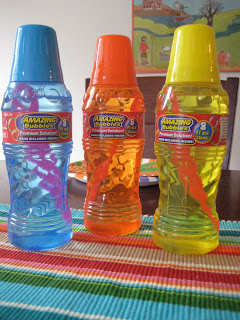 Bubbles were another festive decoration … We needed to restock our supply anyway!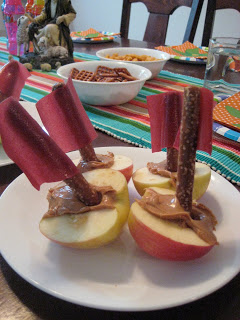 The first three stickers on our calendar last week were a boat, a mast and a sail. So, our first menu item was apple boats with peanut butter (some with soy butter for those in my family who are allergic to peanuts), pretzel rods and fruit roll-ups. I am so happy that
General Mills
now makes a
Simply Fruit
fruit roll-up. Less artificial is always good! (Oh, and I can't help but love that there are
Box Tops
on them. Every little one helps our school =)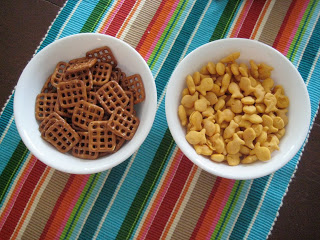 Nets and fish.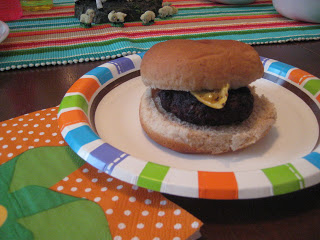 The Barbecue. My husband has been anxious to fire up the grill for at least a week now. This was the perfect dinner to go for it! And boy, were those cheeseburgers yummy! Thanks, Greg!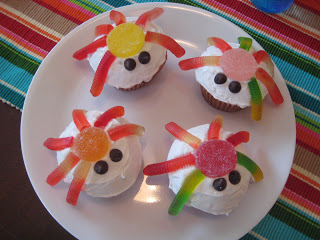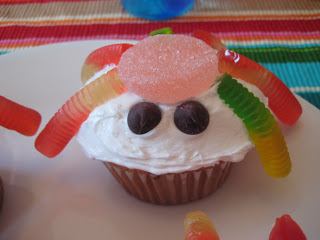 The Leviathan(s).
Another wonderful week of celebrating the Easter Season! To view more garden parties, visit Catholic Cuisine.