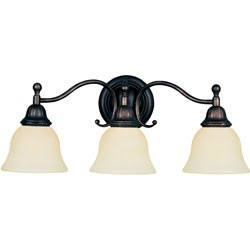 Picking and Choosing
Picking and Choosing
Yesterday, my husband and I spent almost five hours picking and choosing all the things (well, most of the things) that will go into our new house.
Five. hours.
It happened all at once, in a big design center. From siding colors to shutters. Flooring to counter tops. Lighting fixtures to paint colors. And, yes, appliances, too. We met with three very kind ladies who helped us with our selections.
I've always just moved into (and accepted) whatever is already in a house. And then changed things little by little. It's called having house projects. Never have I tackled all the little house projects all.at.once to create one gigantic house project called building a house. And never did I realize how many little decisions have to be made during the process.
It was fun! To actually have all of those choices before you move in. Knowing you won't have to change anything for quite awhile, until it wears out and you're ready to replace it. Not because you don't like it. Just because it's time.
Admittedly, it was a little overwhelming, too. Toward the end of yesterday's marathon selection process, I just couldn't focus anymore. And I was hungry. Not a good combination when you're trying to pick out appliances and stay within your budget.
But until that point, it went well. And I am very grateful my husband and I work well together. We make decisions well together, and each of us was able to compromise here and there. I always enjoy doing projects with him.
I think I'm most excited about all of our lighting. Pretty, coordinating fixtures. In an oil-bronze color.
The lighting fixture that will go above our kitchen table in our dinette. (We do have a formal dining room, but we probably won't use it as that just yet …)
The hardest part, before my weariness and hunger set in, was choosing paint. It was too much pressure to pick out color(s) in a matter of minutes. With an enormous swatch book and tiny swatches.
We just picked two colors. One neutral (think coffee with A LOT of cream in it) for the entire home, and a blue (trying for robin egg) for an accent in the kitchen.
We're only painting two colors for now (even though we both like a lot of color accents in our home), because each color change costs extra! (Isn't that crazy?! But that's what you get when someone else does the work.) You would think, at least I thought, that if we're building this house with a painter coming out, we may as well select our colors for all the various rooms in our house: bathroom, girls' room, kitchen, master bedroom, family room, etc. But all those color changes would add up, and the key to building a house successfully, IMHO, is staying within our budget.
So, we'll wait to repaint once we're settled in for awhile, to see how we use our spaces and to see perhaps how those neutral walls talk to us (so to speak =).
I'm not completely settled on the colors I chose, because it was just too fast. So, I may go back and look through more samples, bring them home and ponder them a bit … I do have some time.
As for appliances, we were leaning toward stainless steal at first, but I am nervous about keeping them looking nice (i.e., six children = lots of finger prints). So, I am now leaning toward black. I'm not crazy about black, but I don't think I want white. Not many options, but never have I had to decide. It's kind of tough. What are your thoughts? I hope we'll wrap up this decision this weekend with a trip to a few other appliance stores (for comparison pricing).
Overall, it was a fun day. I do wish I had samples to share (other than the lights), but we didn't get any to take home. I was a little disappointed in that.
But it does feel like we're making progress. All these little decisions are moving us closer to living in our new home. Yeah!