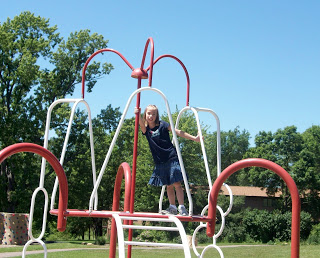 Mama's Day Off
Mama's Day Off
Yesterday morning, my mom packed up all of the kids, and they headed over to Wisconsin to spend the day with my mom's sister and her five-year-old granddaughter. Yes, the entire day away. All of them.
They had plans to go to a park, have a picnic, watch a movie, make graham-cracker sandwiches with frosting and enjoy plenty of play time.
And do you know what that meant for me?
A day off! A real day off!
I promised myself that I wouldn't clean or tackle an organizing project. I could have gotten a lot done yesterday.
But no. If they were playing all day with no chores and no naps. Then, I was going to play all day, too. That's what a day off is for, isn't it?
As they pulled out of the driveway, waving and blowing kisses, I slowly walked back into the silent house. It was weird, at first. I grabbed some books, my journal and a prayer book, and I left the house, too.
I knew I needed some prayer time, and I was afraid that if I stayed at home, I'd be too distracted. So, I drove to our town's Catholic parish and found its tiny little chapel that housed the Tabernacle. Even though I don't know why the Tabernacle isn't in the main church, this was such a quaint little chapel with kneelers surrounding the Tabernacle. And I was the only one there. Just me and Jesus for 50 minutes. It was bliss. And also convicting. And well, just what I needed.
Afterward, I headed over to
Panera
for lunch. I ate on the patio, and finished my chapter in
Grace and Gifted
and read a little further in
Simplicity Parenting
. I'd say I was there for an hour or so. A nice leisurely, quiet lunch.
Ahhhh!
Then, I found a nail salon and treated myself to a French pedicure. I usually get a pedicure once a year (if that). Usually it's tied into Mother's Day. But yesterday was the perfect day to relax in one of those massage chairs and be pampered.
After that, I went on one errand. To the local scrapbook
store
. I am working on a summer incentive project for my trio, and I needed a few sheets of cardstock and some stickers to finish it up. (More on that later.) I chose not to go on any more errands, because I didn't want to do anything that could possibly stress me out. And sometimes shopping stresses me out ~ LOL!
I returned home to a quiet house, and worked on my
Twirly Skirt
for the remainder of the afternoon. I am knitting the last color on the front side. Then, I will repeat the entire thing for the back. And I watched
Leap Year
. A cute movie.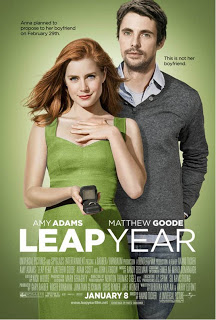 My husband arrived home from work, and we went out to dinner together. And talked. It was a wonderful way to end my mama's day off!
Thank you, Mom, for giving me such a wonderful gift. And for treating the kids to a day full of fun. We love you!