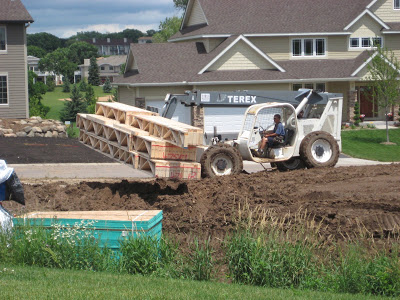 Let the Frames Begin!
Let the Frames Begin!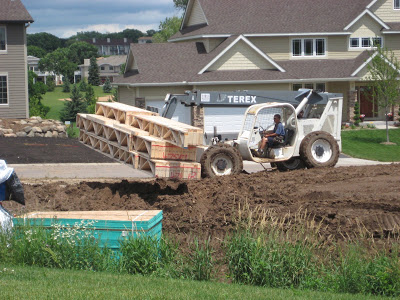 Another house-progress post. I hope you don't mind so many. But this is the biggest part of our family's life right now. And isn't that (one of) the reasons for a blog? To post things that apply to the most important aspects of life?
Framing started last week, Wednesday … And we stopped by Thursday, just before I left for my retreat, to see the progress.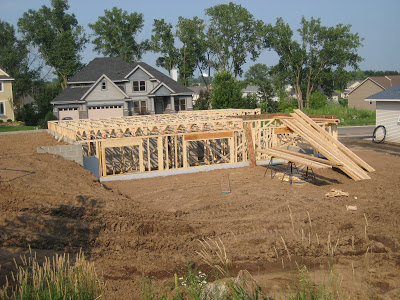 basement from the back of the house; my mom's suite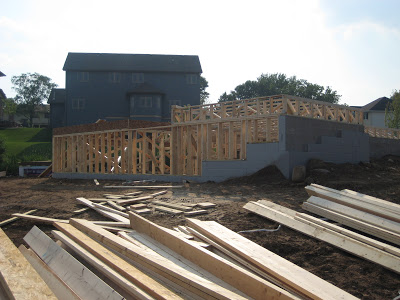 front-left corner and left-side of house, when looking at the house from the front.
Yesterday, when I got home from my retreat, which by the way was fabulous, I actually got to walk around on our main level! No interior walls are up, so it was still a little hard to figure out exactly where things were going to be. Like where the mudroom stopped and bathroom started. And where was the pantry going to be exactly? But the main areas, like the family room and kitchen, were quite obviously there!! And I walked around in them! With the blue sky up above. It was surreal.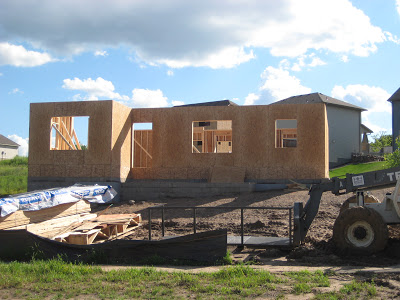 view of the front, main level. (the garage will be on the far right.)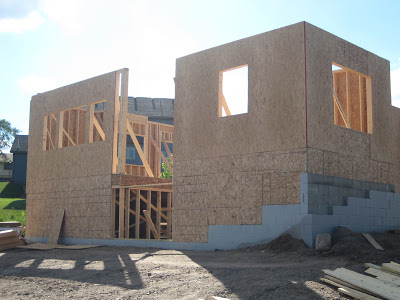 that same front-left corner and left-side of house …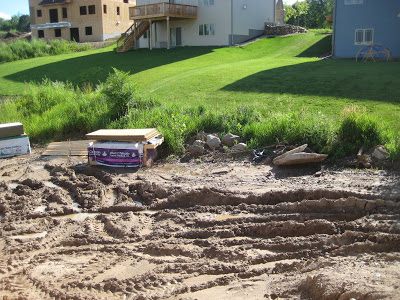 outside my kitchen window, looking into the backyard. don't you see the endless possibilities?!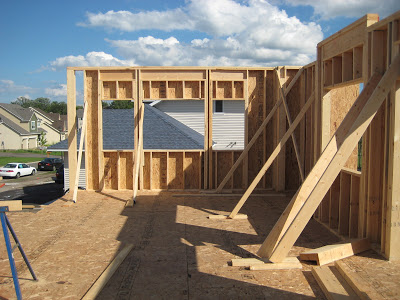 standing in the kitchen looking across the house into the dinette and then family room.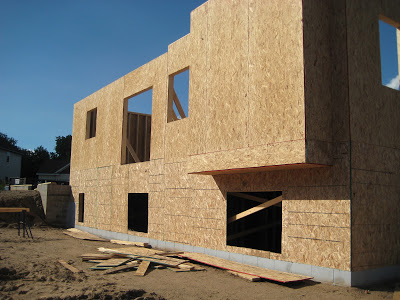 back of house.