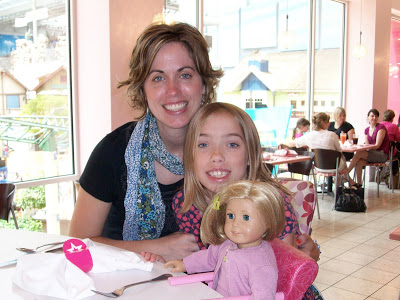 Lazy, Hazy, Crazy Days of Summer
Lazy, Hazy, Crazy Days of Summer
July is here. And in full swing. Though this hasn't been a particularly busy summer thus far.
In some ways, it's going a little too slow. Waiting for our house to be built. Not really having our own yard to play in. The challenges are not impossible. But they are limiting.
We are making the most of our days, though. Trying to venture out as much as we can. As much as is realistic for this pregnant mama with five young children. Admittedly, it is just not that easy to be out and about. To pack up and go. That's just not where we're at right now in our family life. And sometimes that is frustrating. So, I try to surrender it to the Lord. Because this is my life. And all I can do is my best. And God willing, I am doing that. Mostly.
So, back to our summer days. Some have been lazy. Some have been a bit hazy (being pregnant and all). And some have been a little crazy ~ crazy good and crazy not-so-good =) But above all the good and not-so-good, our days are always blessed, because they are gifts from the Lord. And as I look upon these photos of my family, I am so very blessed by each of them …
Girls Day Out
at the American Girl Café (a real treat!)
How fancy, a heart-shaped ice cream sandwich and a chocolate butterfly! Almost too pretty to eat!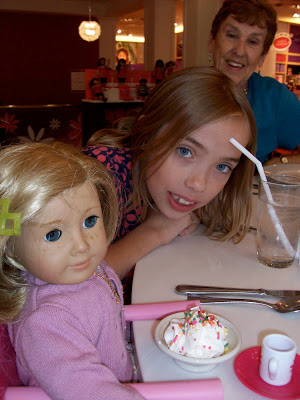 ***
Father's Day and Birthday Celebrations
***
We Love the Beach!
Her T-shirt truly says it all! Truly.