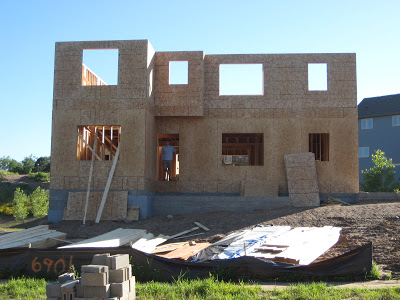 The builders will finish framing our house tomorrow, so that it is ready to be roofed on Monday. Next week also will begin a lot of other projects, such as electric and plumbing. Yes, things continue to move along nicely, with a projected move-in date of mid-September.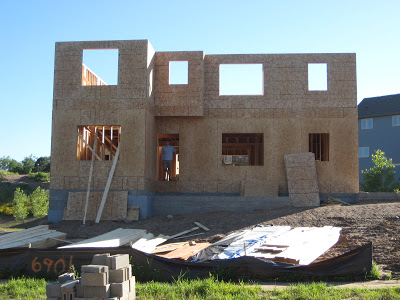 adding the second story. my husband is standing in our front doorway.
from the back/side. the flat slab to the left is our future garage, above which will be the master bedroom and bathroom.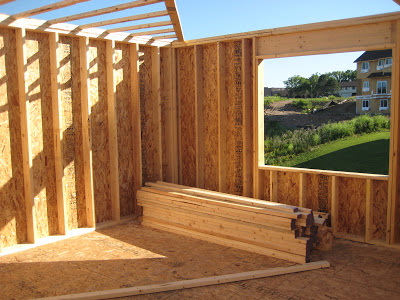 a bedroom on the second floor.
second-floor hallway. that open doorway will lead to the master bedroom, which hadn't been started at the point this photo was taken.
let me just say that I will not be climbing those steps to the second floor again, until they are more complete (i.e., i can't see through them to the basement!) and there is a railing for me to hold onto. i am not one for heights!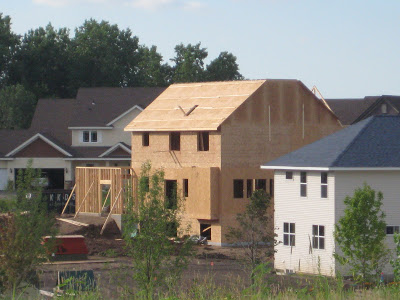 our house from a hill that is around the corner.
starting the roof frames and the garage (right).
garage and the start of the master bedroom/bathroom.