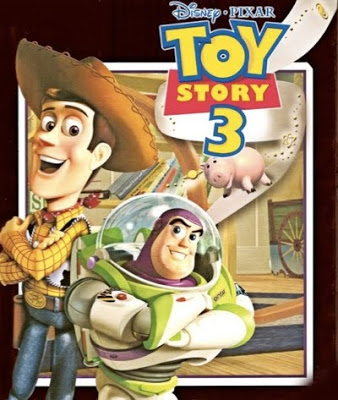 Recently, we were able to check off another item on the summer fun list.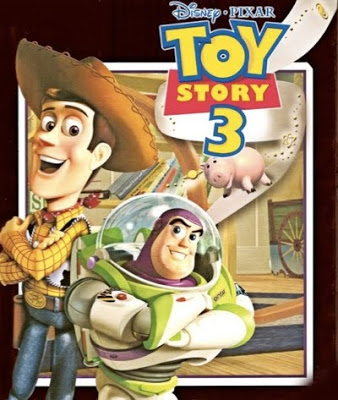 We went to see
Toy Story 3
.
At the drive-in!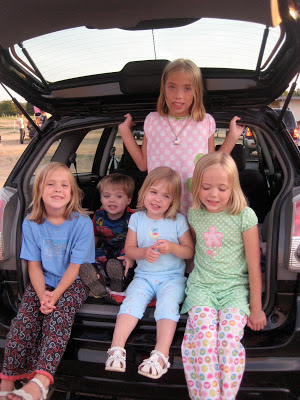 We packed up our van (and Grandma's car, too) with blankets, a big bag of freshy-popped-on-the-stove popcorn and a few candy treats. The kids put on their PJs. And we headed out early to get a good spot, which we did, front and center.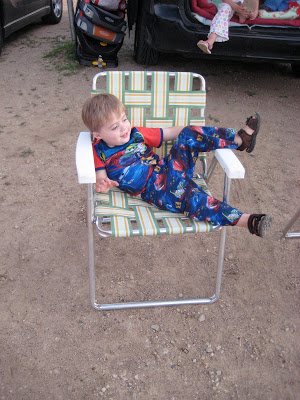 The waiting was a bit tough, but the kids did pretty well … They made a new friend and ran around a bit. Normally, they would have been in bed by this time of night. They were so excited to be staying up so late!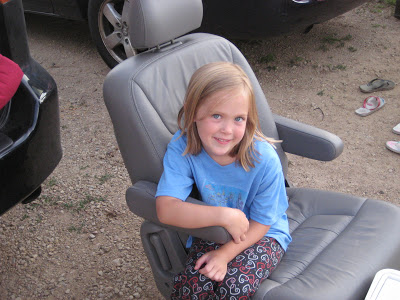 My DH took out two of our bucket seats for the adults to sit in during the show.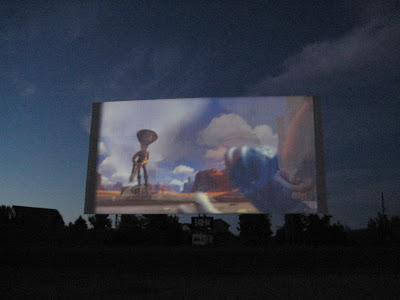 Finally, it began to get dark, and the movie started at around 9:30 p.m. Again, way past the kids' normal bedtime. What a treat!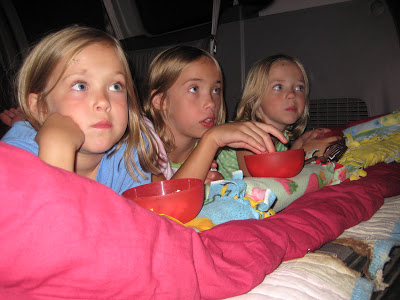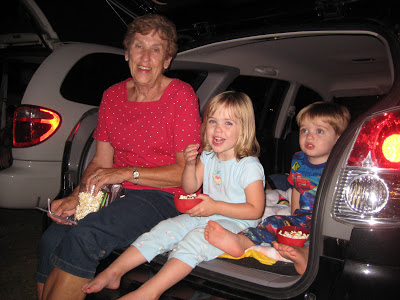 Half-way through the movie, my son climbed onto my lap. I thought maybe he would fall asleep. But, no, he really couldn't miss a minute of his new favorite friend, Cowboy. (Some of you may know him as Woody.)
As the theme of growing up, of coming of age developed in the movie, I grew a little teary eyed, as I thought that one day my kids will grow up and get really big, too. Most days, it feels like that will never happen. But I know, deep down, that it will. And most likely sooner than I think. So, I held onto my own little cowboy a little tighter and savored every moment of the first drive-in movie experience with my family.
A good movie. A good time together. What could be better?