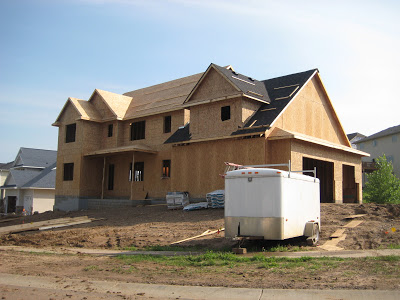 Windows and a Roof
Windows and a Roof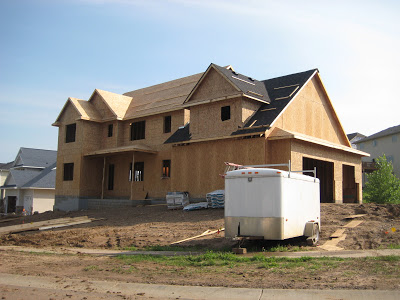 The roof shingles went on last week. And the windows were installed then, too.
I took the next three photos from the same angle (or at least close enough). It's amazing how much the house changes from one day to the next.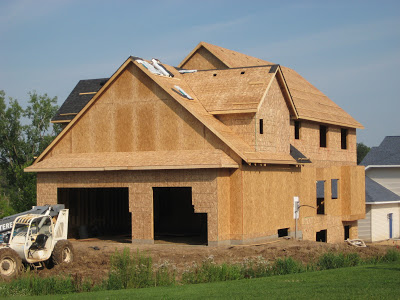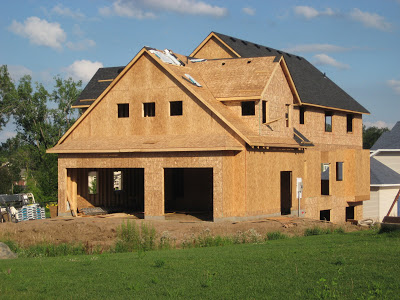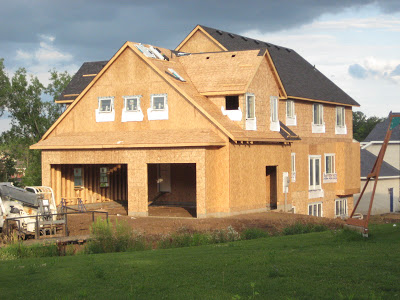 When we went over to the house this evening, they were installing our showers and bathtubs. It also was the first time I got to walk through the master bedroom and bathroom. The
last time
I was upstairs, that room hadn't been built yet. I think I am
really
going to like that space! Oh, and this time, more was built onto the stairs, so it wasn't quite as scary to climb them =)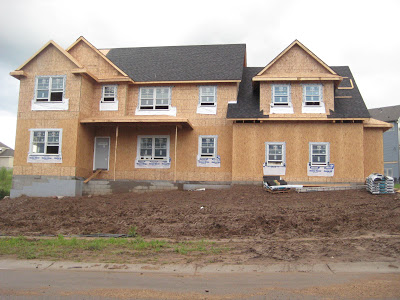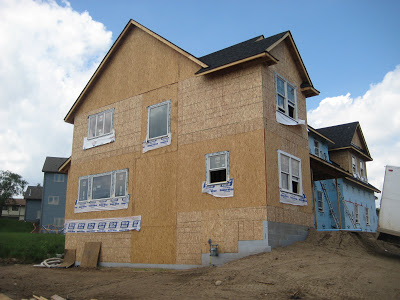 We added the two upper windows to this side of the house at the last minute (sort of). We were blessed to find matching windows (same style and manufacturer as the other ones!) at a window warehouse without having to special order them. The middle one adds a lot of light into our stairway and upstairs hallway.
Up next: concrete work inside and out. They have started wrapping our house in preparation for siding!