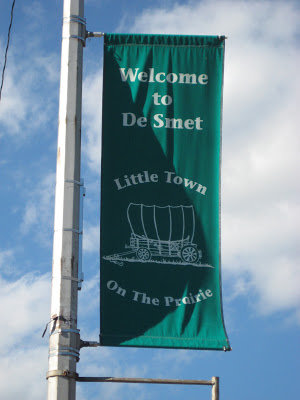 Little Town on the Prairie
Little Town on the Prairie
(continued from here)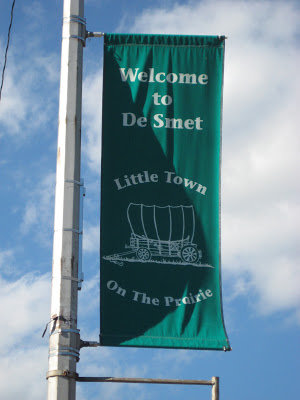 Day 1
There is a lot of Laura history in De Smet. As well as a lot of hands-on experiences …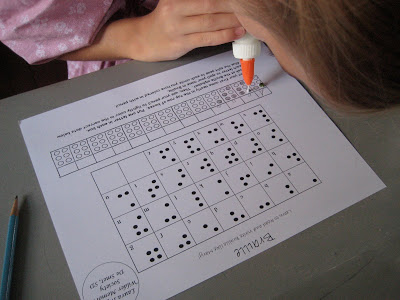 … like learning about Braille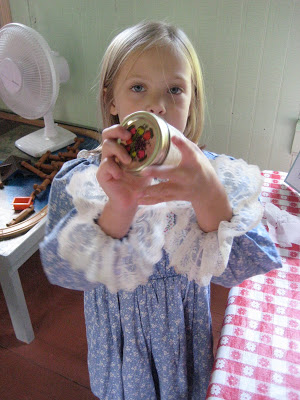 … and how to make homemade butter.
There are plenty of landmarks, too. So many that I decided to break-up the De Smet portion of our trip into two separate posts!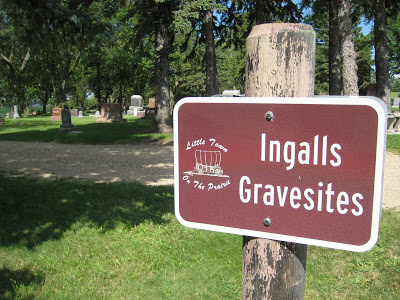 We had the opportunity to visit the gravesites of Charles, Caroline, Mary, Carrie and Grace Ingalls (and husband Nathan), and Laura and Almanzo Wilder's baby son.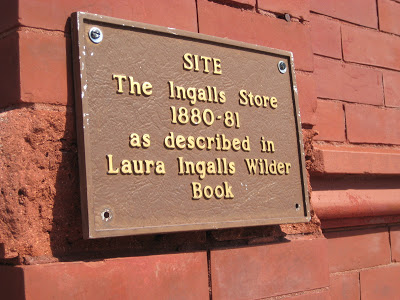 While Pa's store is no longer standing, a sign where the store-site was is present.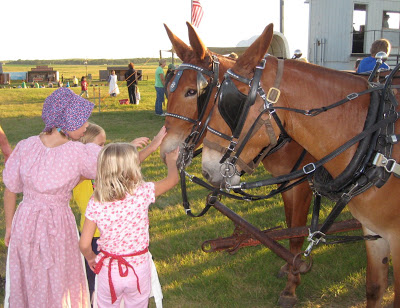 It was great fun to meet new friends, mules Susie and Sally, and it was so kind of them to pull us on our wagon ride.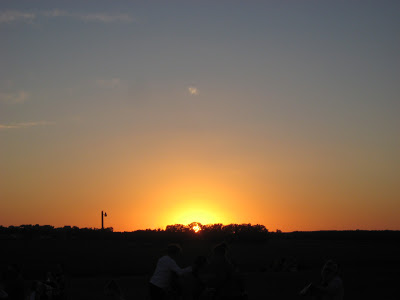 And as the sun was setting across the prairie sky, it was time to see our second pageant, this one re-enacting
The First Four Years
.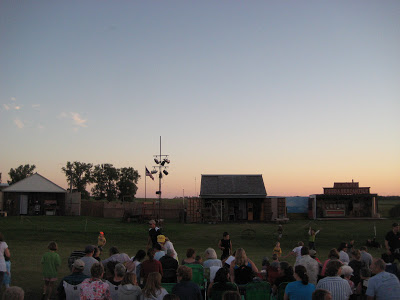 It was another late, late night. But thank goodness we had the comforts of a B&B to "come home to." Our family suite even had bunk beds, which the girls thought were so neat! And what could be better than a homemade breakfast, while on a road trip? We savored every delicious bite of French toast and fresh fruit!