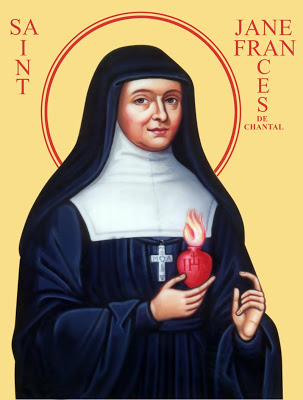 Savoring the Crumbs
Savoring the Crumbs
I am on a Eucharistic e-mail list, and once in awhile I post the quotes from that e-mail list here, when they inspire or encourage me enough to share them.
Looking back in the archives, I noted the Feast of St. Jane Frances de Chantal
last year
. And I am doing it again this year. I do not know that much about this special saint. But I really like her quotes =)
Here is the beautiful one I received today:
In prayer one must hold fast and never let go,
because the one who gives up loses all. If it seems that
no one is listening to you, then cry out even louder.
If you are driven out of one door,
go back in by the other.
If you are told, as was the Canaanite woman,
that you do not deserve the grace for which
you are asking, then reply like her that you are
not seeking unusual favors, but are hoping only
to eat the crumbs which fall from the divine table.
Oh, and I like this one, too:
Hold your eyes on God and leave the doing to Him. That is all the doing you have to worry about.
+++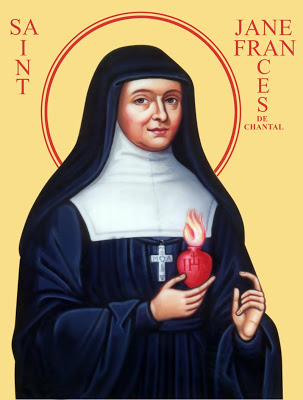 St. Jane Frances de Chantal
Feast Day ~ August 12
France ~ 1572-1641
Widow of the Baron of Chantal
Mother of seven
Founded the Order of the Visitation Sisters with St. Francis de Sales ~ 1610
Honored by the Church for the holiness of her youth, of her married life, of her widowhood and of her life in religion
St. Jane de Chantal, ora pro nobis!