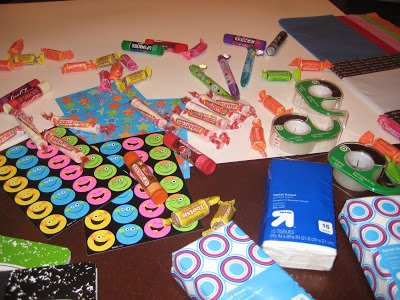 Schultütes, Jitters and Smiles
Schultütes, Jitters and Smiles
Today was the first day of school for my three oldest daughters—the Trio, as my husband has affectionately nicknamed them.
Several weeks ago, I decided to make
Schultütes
for their first day of school. One of my daughters has been anxious to go to school this year. And I thought this sweet tradition would put some fun into her first day and hopefully makes some of those jitters subside …
I first heard about Schultütes from
Barbara
at Praying for Grace, and I've seen many other bloggers make them for their children, too.
So, I purchased my treats, and with the help of my husband, assembled them last night.
I knew they would be a hit with my children, and I was right!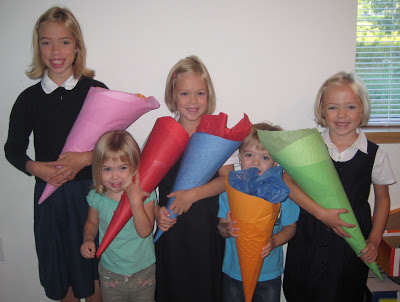 And since this was our first year of partaking in this tradition, they had no idea what they'd wake up to this morning. Not even a bit of anticipation of something, which made it even more fun!
It was kind of like opening Christmas stockings in September!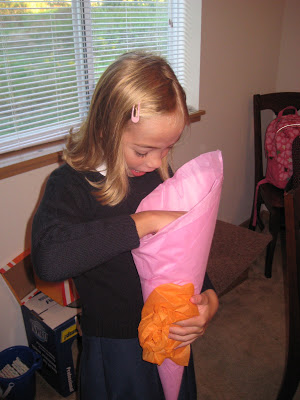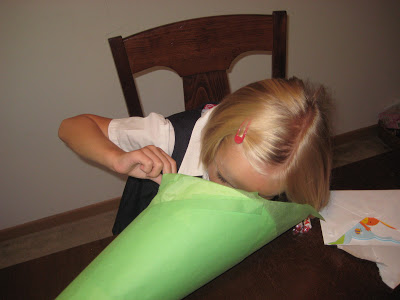 I made them for my twins, too, because at almost three years old, they definitely know when they are being left out of things. And we couldn't have that now, could we?!
Upon dropping the girls off at school, the first-day-jitters did return, especially for one particular daughter. It is always hard to leave them when they are in tears. (But thankfully, she is in the same classroom as one of her sisters this year, so I think that helped a lot.) Even the twins were a bit sad when we drove away from the school building. I guess a new school year is a transition for everyone. As I've said
once
before, it certainly is bittersweet for me.
When I picked them up at noon (that's right, not even a full day!), all of them were smiling and laughing. And I could tell it was a good morning. Thanks be to God!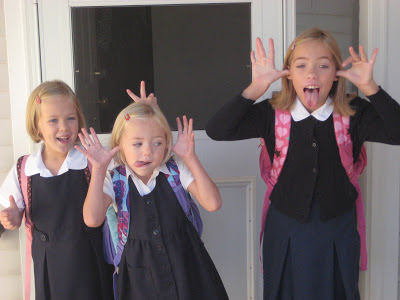 We do have a little homework tonight for my 2nd and 1st graders. But part of it is reading and talking about the
Nativity of Mary
, today's feast, which was already in our own family plans =)
Hoping that your new school year is off to a blessed start!
Mary, Mother of God, pray for us!