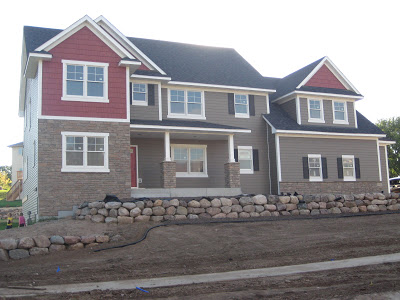 Moving Again Daybook
Moving Again Daybook
For today … Tuesday, September 14, 2010
Outside my window … Sunny and mid-60s. A beautiful fall day.
I am thinking …
about moving
this Saturday
. Which takes me back to the end of January and
this post
. Here we go again … Only this move will really be permanent!
At last …
all we need is some grass!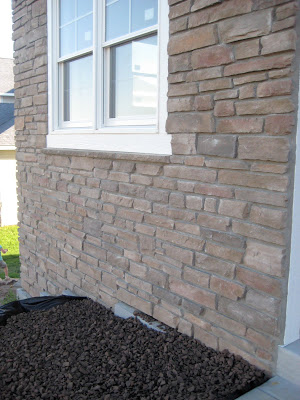 up-close of the stone and landscaping rock
I am thankful for … the HUGE surprise our builder gave us last Thursday when he told us we could move on Saturday, the 18th. We had just surrendered to the reality that we probably wouldn't be moving until the beginning of October, and then, we got the best news in that we can move two weeks sooner. Hooray!
From the kitchen … nothing much. Meals will be simple this week. Oh, but here is a little peek at my new kitchen …
still a little (a lot!) dusty. thankfully, i don't have to clean this up!
my soon-to-be desk area!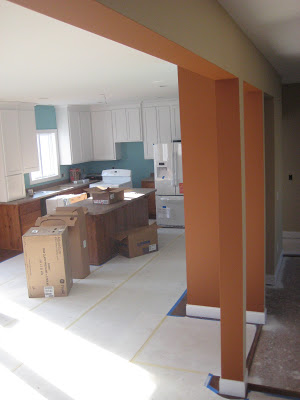 i took this photo from the steps, looking down. you can see i decided on white appliances. surprised myself, actually, but i like how they look with everything else, and i also like the price point and ease of cleaning =)
I am listening to … my twins playing chase. And my son just turned on my radio alarm clock, and some really awful music is playing. Oh good, he just turned it off.
I am reading … I am not reading much currently. I have a few books going. Going slowly but surely. But they are packed right now. I recently finished The Help, and I really liked it.
I am hoping … to keep plugging away on my packing. And to not get too exhausted, being pregnant and all.
I am creating … an organized move
Around the house … it's a mess! Boxes and bins are everywhere! But laundry is caught up and most of the clothes are packed. We're living off one or two outfits this week, and that's about it.
Around the NEW house … some more pics.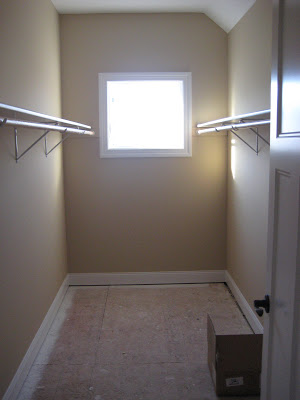 my walk-in closet. yes, it has a window. there are three windows across the side of the house (above the garage). two are in the master bedroom, and the third is in my closet, which is ridiculously enormous BTW. my husband's closet is across the hall. i'm sure i'll be storing other things in this space besides clothes, because i just don't have enough to fill it ~ LOL!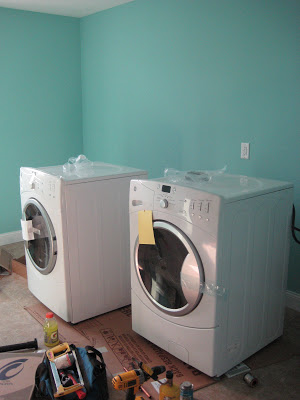 second-floor laundry room.
One of my favorite things … our new house! It's still really hard to believe that we're going to be living in it by Saturday. And it's also really hard to believe that it's really ours!
A few plans for the rest of the week …
+ packing
+ moving
A picture-thought …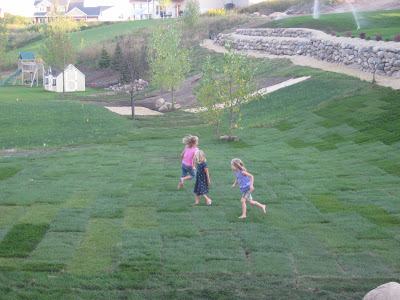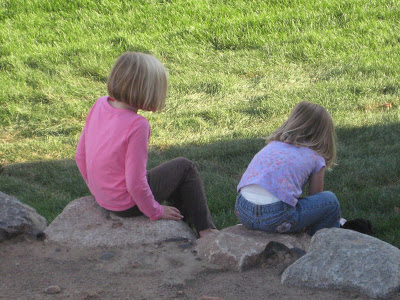 for them. all the stress, all the waiting, all the discomfort, all the work. it's all worth it. for them. thanks be to God for my family.
I might not be back here much this week, so please say a little prayer that all goes well with the move. Have a wonderful week, and God bless you.
For more daybooks, visit
here
.