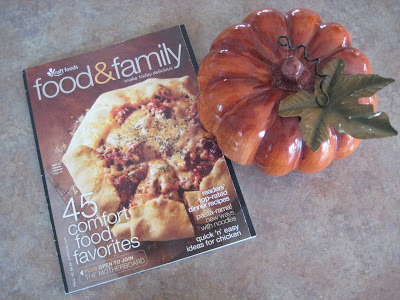 Food & Family
Food & Family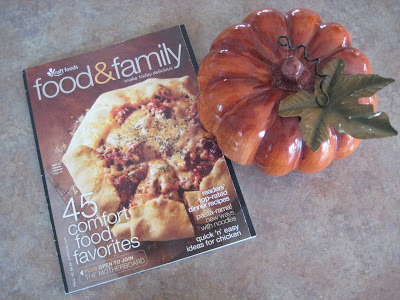 I've been getting it for awhile now, and I really like it. I think it used to be free, but now there is a subscription fee.
It's certainly not your gourmet go-to reference, but on those days or nights when you need to make something quick and simple—which are most for me—there is a plethera of ideas here. Last night I made
this
recipe, and it was a total hit with
all
of my children. I didn't even have leftovers to put into my husband's lunch today. I consider that success.
I also like that the mag focuses on the seasons, so there are great fall recipes in the current issue, and the next issue will have good desserts and such for Christmas and winter.