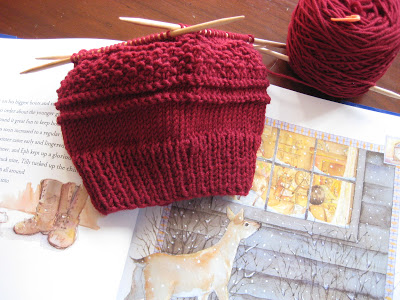 Today, I am joining the
Yarn Along
over at Small Things. It is where you combine what you are knitting (or crocheting) with a current read in a single photo.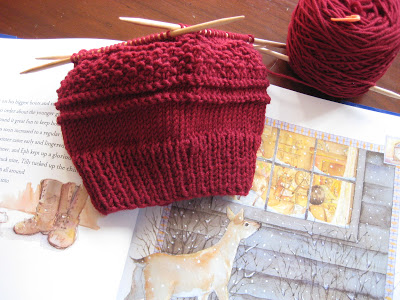 I have a stack of books (for my own, personal reading), but I haven't had time to start any of them. (Too much knitting, I think =) However, I have been enjoying plenty of fall reads from the
book basket
with my children. Our newest addition and our November read aloud:
An Old-Fashioned Thanksgiving
by Louisa May Alcott.