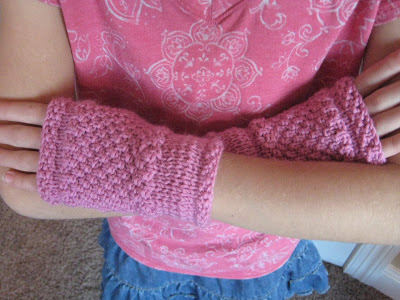 Birthday Mitts
Birthday Mitts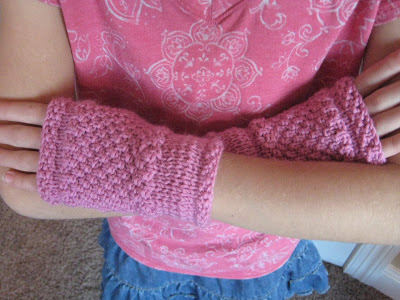 An early birthday gift for my almost-eight-year-old daughter. She has been asking for a pair of fingerless gloves ever since I made a pair for myself back in April.
I started out with one pattern, but I realized that it just didn't look right with the yarn I had selected. So, I did a little search on
Ravelry
and found another
pattern
.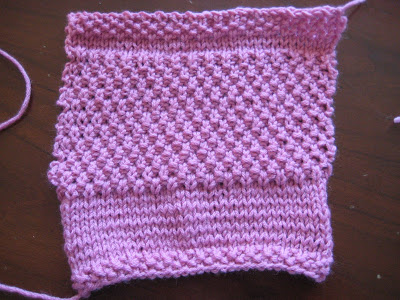 This one is knit on straight needles and then sewn at the seams. A little different but I liked the seed-stitch pattern in it. Something interesting to complement simple pink yarn.
This pattern was quick! I finished these in a week's time.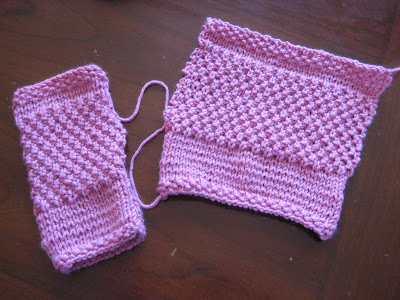 I felt like I had to have my daughter try them on mid-way through, to make sure they would fit, which is why she got them early. But I guess it's OK to extend the birthday festivities (gifts, too) a bit anyway. You know, a little bit before the big day, a little bit after … And I guess it is especially OK when you're almost eight! =)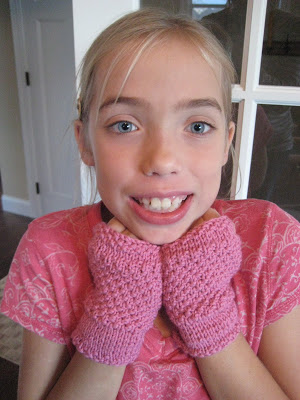 Well, I'm off to chaperone a field trip today. I've never been able to join any of my children on field trips before today, and I don't know when I will be able to do it again. So, I am excited! We are going to a production of the much-loved Anne of Green Gables =)
Have a wonderful Friday! And happy weekend! Until next time …