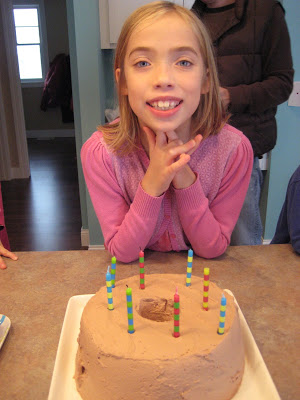 Angel Food Cake Frosting
Angel Food Cake Frosting
This year for her birthday, my 8yo daughter requested Angel Food for her cake. I just assumed that I would buy it, because I've never made one before.
But then, my mom, who lives with us now, suggested buying a mix. She told me she has a pan. And she said it would be cheaper, being the frugal mama that she is. She also said it is easy. So, I agreed to give it a try. Moms can be so persuasive!
I was a bit nervous about baking this cake. Maybe because I knew I'd have to cool it upside-down on top of a glass bottle. I feel a bit silly now, as it's not as if I was baking this Angel Food Cake from scratch. I'm talking about a mix here! How hard could it be?
Well, it wasn't hard at all, of course. And even if it was from a mix, to my daughter it was "homemade." (Isn't she sweet?)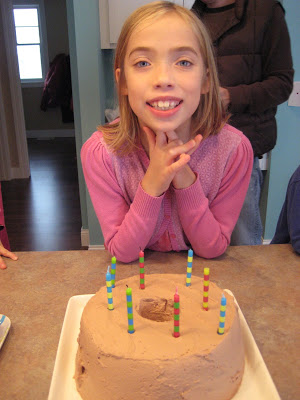 But what I did make from scratch was the frosting. Upon her initial request for this cake, I didn't know what to top it with. Strawberries and whipped cream didn't seem right for a November birthday. Even more so because the day we celebrated we had our first snow fall!
Whether you buy it, make it from a mix or bake it from scratch, this frosting is a delicious complement to an Angel Food Cake. So, I thought I'd share it here … Just in case one of your daughters ever requests Angel Food Cake for her birthday.