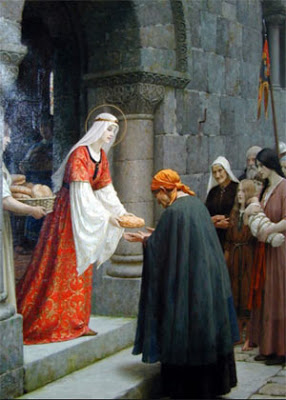 Close to the Hidden Jesus
Close to the Hidden Jesus
Even though St. Elizabeth of Hungary's feast day was a couple days ago, I thought I'd post this little story about her that was e-mailed to me.
It is too sweet not to share.
When St. Elizabeth was a little girl and used to play about the palace with her companions, she always would pick a spot near the chapel so that every now and then, without being noticed, she could stop by the chapel door, kiss the lock, and say to Jesus, "My Jesus, I am playing, but I am not forgetting You. Bless me and my companions. Goodbye."
Isn't that just too precious?!
It reminded me on how much my children need the saints. (We all do!) The saints were once children, too. And for many of them, their love for Jesus began at a young age. Oh, how I desire this deep love for Him within my own children's hearts!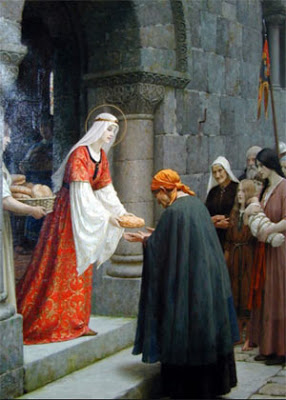 How could I bear a crown of gold when the Lord bears a crown of thorns? And bears it for me!
—St. Elizabeth of Hungary—