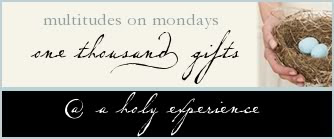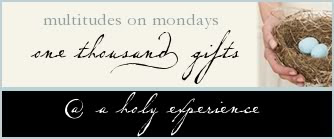 New year. New week. New day.
New beginnings. New habits.
There is one that I keep coming back to these past 11 days of this new month.
Gratitude.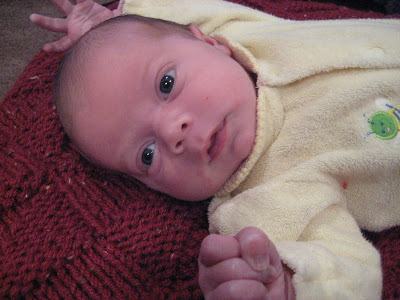 Because when I practice it, I cannot help but think of the Giver of the gifts for which I am grateful. HIM.
Big and small. He is the One who gives. So freely. So often. So generously.
And He is the One to whom my gratitude is directed.
Most of my life consists of the ordinary, the mundane, the everyday. What I am learning from Him, through others who practice gratitude, is how to recognize the blessing in the ordinary occurences of daily life.
In the cleaning, messes and laundry. In the to-and-from school. In the lost teeth. In the knitting, books and date nights with my husband (even if that only consists of catching up on The Office).
Each is worth noting. Much is worth celebrating. All is worth being thankful for.
Because all of it is gift. Because on each gift are the fingerprints of God. His blessing, His love, His joy, His mercy. Written all over them.
Of course, sometimes when the hustle and bustle gets the best of me, I forget. I loose sight of the blessing. I forget to be grateful. I forget to seek Him in the midst of it all. Because somedays are like that. Really hard.
But thankfully, by His grace, I am reminded again.
But I will call this to mind, as my reason to have hope:The favors of the Lord are not exhausted, his mercies are not spent;They are renewed each morning, so great is his faithfulness. (Lamentations 3: 21-23)
And so this new year is a time for renewal. A time to try to grow a bit more in some area or another. And I am seeking to grow in my awareness of God in my daily life. In the big and little things. Even in the tedious things. And I am desiring to grow in my gratitude for it all.
#1 … the help and support of those who love me most
#2 … how close I felt to Our Blessed Mother (and St. Joseph) during my own Advent expectancy
#3 … meditating upon how the Babe in the manger is also the God-man on the cross; O, come, let us adore HIM!
#4 … the gift of a Savior
#5 … being reminded of how much I need Him
#6 … a Christmas gift that my Trio purchased with their own, saved money
#7 … homemade pizza and games
#9 … his baby-soft, sweet breaths on my cheek at night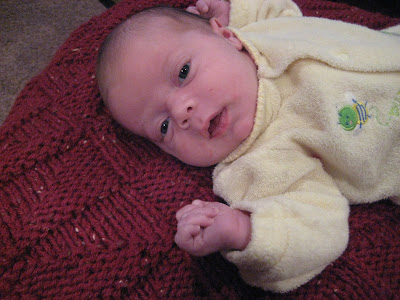 #10 … holding my 3yo son's hand up the stairs
#11 … and when he gets his haircut
#12 … light snowflakes falling on a Monday afternoon
#13 … having no where that I have to go
#14 … Christmas tree lights in the early morning darkness
#15 … the listening ear and caring heart of a kind husband
#16 … the sweet smell of a freshly-bathed baby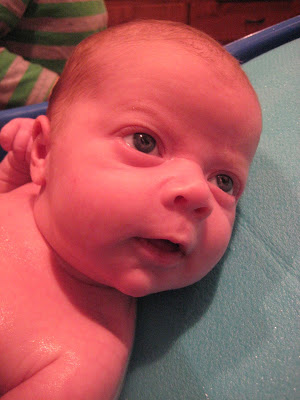 #17 … my guys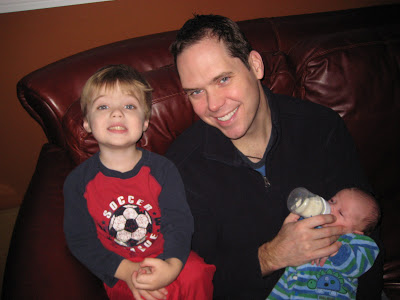 #18 … the serving heart of my daughter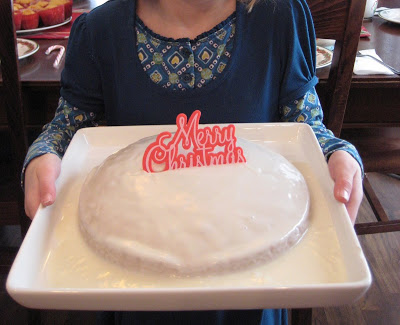 #19 … a peppermint mocha in a big, red mug
#20 … the kind conversation of a friend