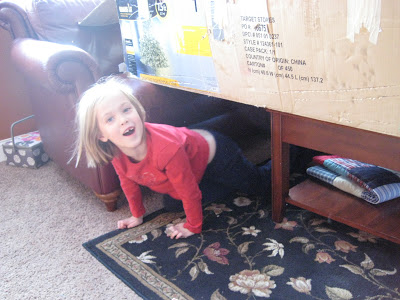 … 52 weeks of daily life in pictures: trials and celebrations, the extraordinary and mundane—whatever is unique to the week.
Since I am a bit behind in starting this ritual, I am doing my first one as a catch up. I guess this could have been titled 1-3/52. Now, I will be "caught up" for next time. (I hope this is OK.)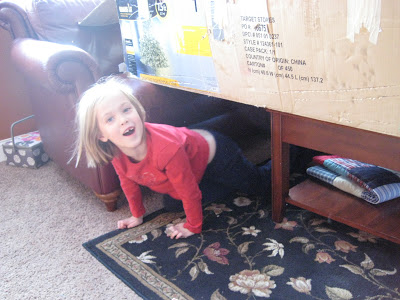 Taking down the Christmas tree. And putting the enormous box across the couch and coffee table makes a great fort!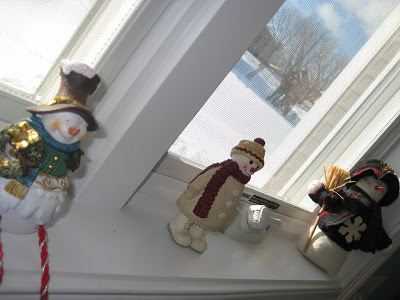 Putting away Christmas always makes me a bit sad. I especially miss the lights. It's so nice to have extra brightness during the cold, dark mornings and the cold, dark evenings. So, I kept out a few snowfriends. They are so cheerful. Do you see the snow out my kitchen window? =)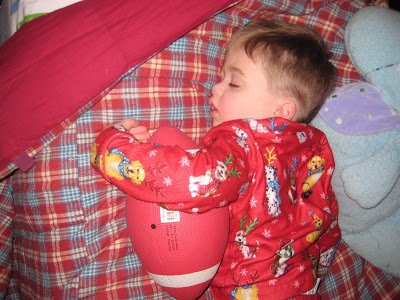 My little guy is getting big. And even though I'm a girl and could care less about football and cars, I take great delight in the fact that he loves these things. It is such a joy to watch him be interested in all-things boy. He is already asking Daddy if he can help him fix things with his own tools. Oh, and he loves to shovel with his dad, too. He is so much fun!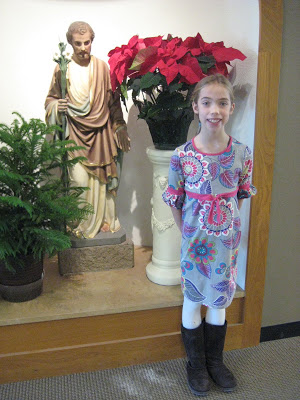 My favorite memory of the past week: My oldest daughter received her First Confession. She was beaming afterward.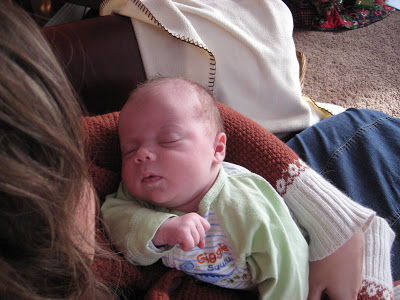 This is how I spend a good part of my day. Does this ever get old? I don't think so. But I know it won't last forever … Joseph already will be 6 weeks Monday. So, I am cherishing every. tiny. moment with him like this.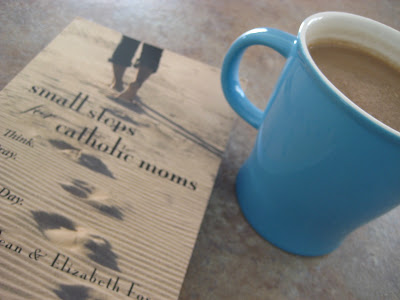 Getting back into prayer. Small steps.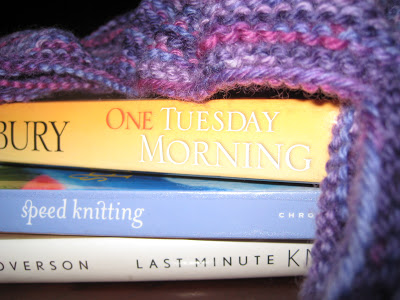 Healing from a C-section and caring for a newborn, I am sitting around a lot, as I already pictured above. Books and knitting have been two companions lately. Very good companions.
That's it, my friends. Just a snippet of my last few weeks. Hope you found delight in your week, whatever it entailed. Have a great weekend!