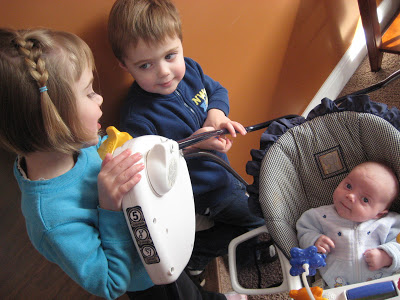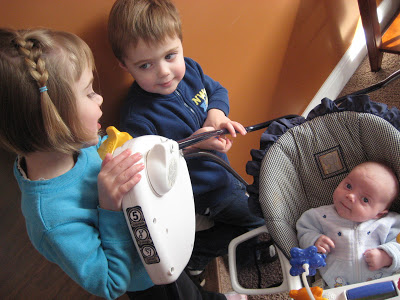 My baby boy came home yesterday afternoon. All of us are so happy to have him back. With us.
On Monday, he really turned a corner. They brought his oxygen flow level down to 3. And then took him off of it altogether. If he could remain stable, without the oxygen, for 24 hours, he could go home. The big test was whether he could sleep at night, for a longer period of time, without assistance. And he did it! Beautifully!
Upon discharge from the hospital, the only doctor's orders we received were to stay home! (He is still coughing and a bit congested.) And for the siblings to keep up the hand washing. So, our goal is to keep Joseph as safe and as healthy as possible, through the rest of this cold and flu season. (Not easy, but we will strive to do our best.)
There is so much I want to write. So many things I think the Lord showed me during this time. But I haven't even had the time or focus to formulate them into thoughts, let alone words. For now, it is simply the sense that He was—and is—with us, and that the outpouring of His Spirit and His grace has been immeasurable.
Thank you again and again for your prayers. I truly felt lifted up during this time. And I know that his recovery had a large part to do with you and your faithfulness to prayer.
Love and gratitude.
From me.