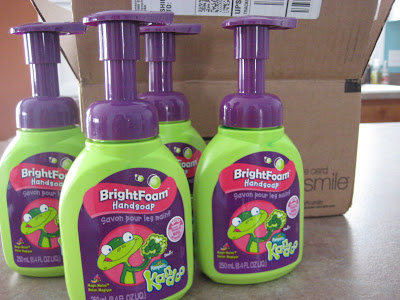 … 52 weeks of daily life in pictures: trials and celebrations, the extraordinary and mundane—whatever is unique to the week.
***
A much calmer week than
last
.
Although I did call the pediatrician twice and visit once, because my baby appeared to be having symptoms that looked like he was getting sick again. Can you tell I am just slightly sensitive to every cough and sniffle?! Thankfully, I have a very understanding pediatrician! It was perhaps another cold, but whatever it was, it cleared up in two days. It was a good reminder that he is simply still recovering, and it is going to take a long while for him to be 100% healthy again.
So, we continue to keep him at home. And encourage our children to wash their hands often. Thanks to
Barbara
, we will not run short of fun soap to make that happen. What a surprise it was to receive such a sweet gift!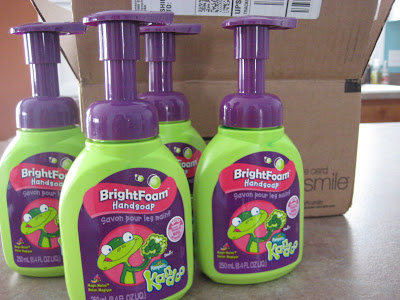 ***
I took the three older girls to Knitting Club at their school. How fun is that?! To have a knitting club for girls!! It was just four moms with their daughters and one teacher. My oldest had never knitted before, and she started a doll hat on a loom. My 6yo daughter, who
learned to knit
last summer, brought the scarf she is making for her favorite stuffed lion. But she was more interested in the snack ~ LOL!!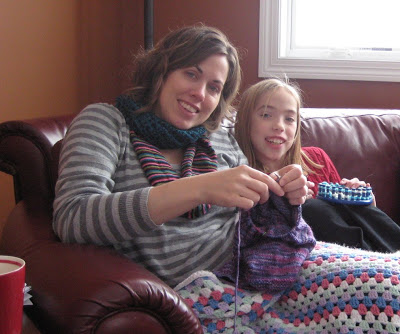 The next day, we spent a bit of time snuggled on the sofa working on our projects. I am almost done with my
Milo
vest! As in I only have about two more rows to knit before I cast off. Yippee!!
***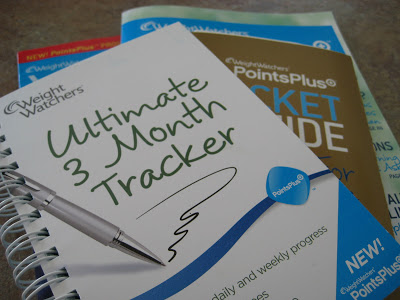 I returned to
Weight Watchers
this week. I am ready to lose the baby weight (and the several pounds left over from the twins ~
ahem!)
I've done it before; I can do it again! The program has changed a bit, and I am really liking it. Plus, the leader at my meetings is just awesome. She is so motivating and fun! I really appreciate her positivity.
***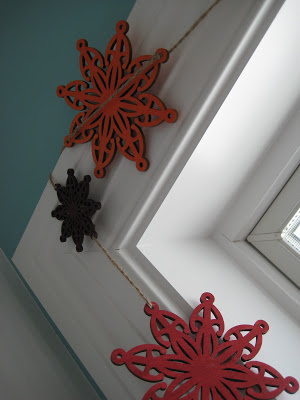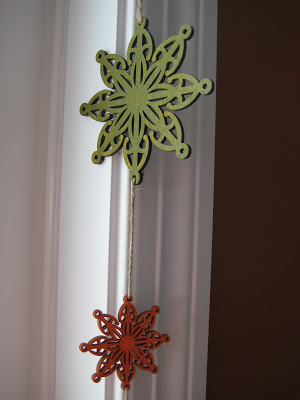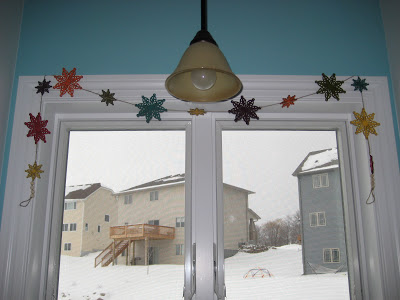 More winter decor. I found these garlands on clearance at Target right after Christmas. I love the colors of the snowflakes. They brighten up my kitchen, and ultimately my day.
***
We got this fancy coffee maker as a house-warming gift! It is so much fun =) It had its debut last evening by making everyone a cup of delicious hot chocolate. (And at only 2 points per cup, even I can indulge and not feel guilty. Yea!)
My DH was in the mood for Pop Tarts. So, he brought some home to go with the cocoa. Trust me, these are not in our pantry on a regular basis ~ LOL!
***
Here's to an at-home weekend! No real plans. Those are the weekends I like best.
Until next time …