Just in time for Valentine's Day. I recently finished up the
Milo
vest for my 3yo daughter.
Why is this particular vest so perfect for the upcoming day of love? Because of the cable option I chose for it. A hugs and kisses—XOXOXO—pattern.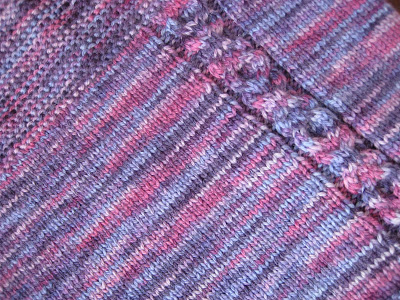 Being that my daughter is a girly-girl and that the yarn I used is so very pinky, the XOXOXO cable seemed like the natural choice.
(The vest pattern has about five cable options, which is an awesome feature.)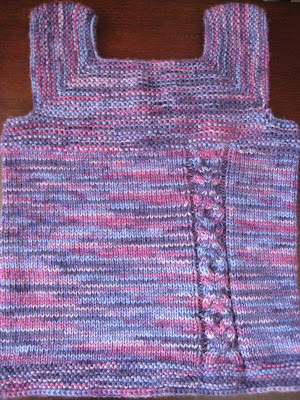 This is the first vest I ever knitted and the first top I knitted for a person. (My first
sweater
was for Kit.) And I think it is a great pattern with which to begin garment knitting. It is fairly quick (always a good thing). And it is knitted completely in the round, meaning there are no seams to be sewn.
I learned several new techniques along the way, including casting on in the middle of a row using the cable cast-on method. Knitting new cables is always fun, too. I love seeing the design begin to form!
Overall, I really like this pattern, and I highly recommend it as very well written.
Plus, it's just so darn cute. Wouldn't you agree?!
My little girl does, as she dances for joy in her new vest!