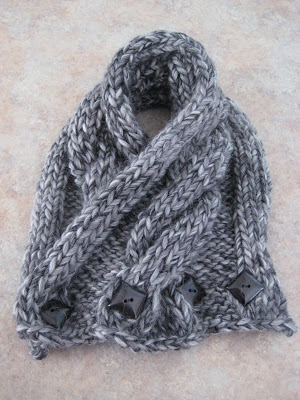 Mom's Birthday Gift
Mom's Birthday Gift
For her December birthday, I presented my mom with a gift certificate for a hand-knitted item of her choice. She chose a neck warmer (or pidge), which is a shorter scarf secured with buttons. I first shared it with you here.
I finished it up, and here is the final result: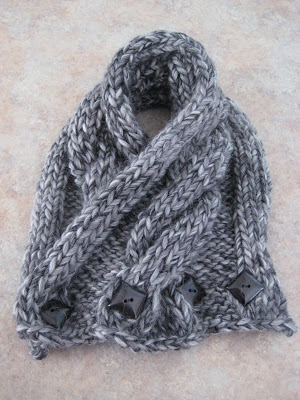 The pattern was free at the yarn shop I frequent. The yarn is
Rowan Drift
in Sombre.
Yes, this birthday gift may be a tad late. However. Even though it's already March and spring is on everyone's mind, this neck warmer is still a necessity in Minnesota, with temperatures only reaching 15 degrees today =)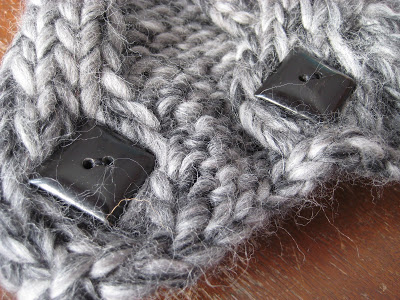 Happy birthday, again, Mom! Love you!