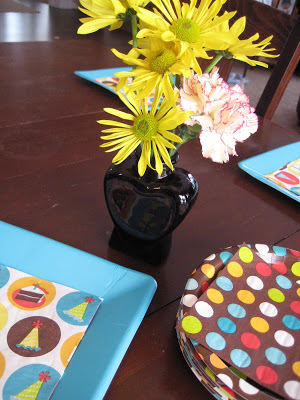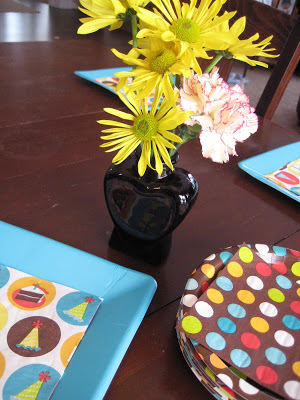 … 52 weeks of daily life in pictures: trials and celebrations, the extraordinary and mundane—whatever is unique to the week.
***
Week 9 was pretty quiet around here … But week 10 was a bit more eventful. (Hence the combination of these two weeks into one post.)
My older girls were in their spring play at school. Most of our digital record of their performances are on our video camera. So, no photos here. But it was a delightful production, focusing on the virtue of charity—love of God, love of neighbor, love of country. They performed a variety of poems, songs and short stories.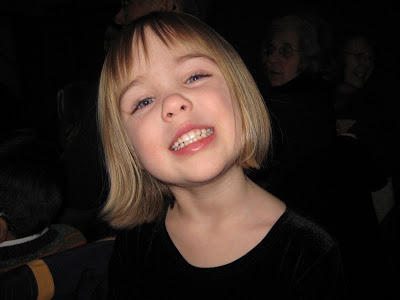 This girl wasn't in the play, but she sure had fun watching her big sisters.
***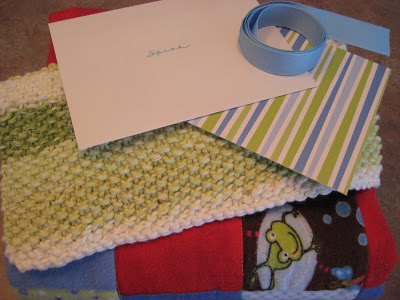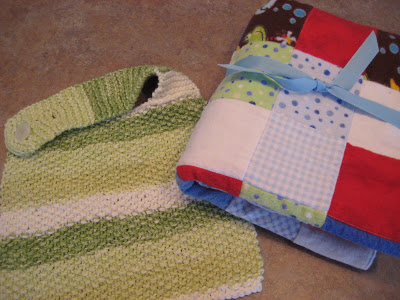 A
very
nice surprise came in the mail. From a dear blogging
friend
.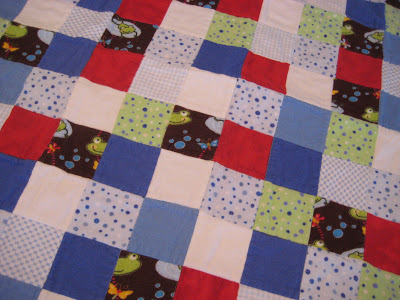 My little baby boy has been so snugly with his adorable new flannel quilt. (Photo with him on the blanket coming soon =)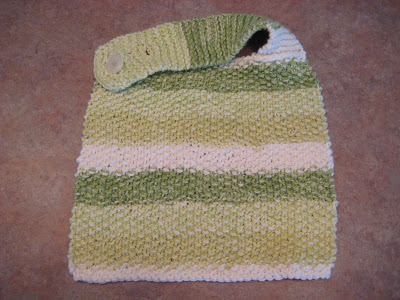 And I can't wait to use this knitted bib in a few months, when he starts eating solids. (It's so cute, I just may have to figure out how to knit more!)
Thank you, Barbara!
***
Yes, Wednesday was Ash Wednesday. A very good start to Lent.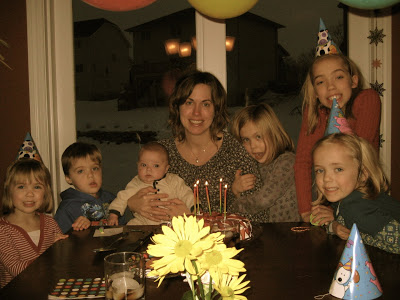 Wednesday also was my 35th birthday. My birthday is always during Lent, but I don't remember it ever falling on Ash Wednesday. By God's grace, I felt very blessed by this occurrence … That my birthday—something that I really, really like—was overshadowed by something much more important. It was very humbling … thus very good, for me.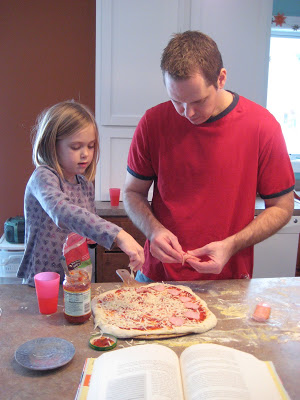 So, to not take away from the important day that begins the season of fasting, we celebrated my birthday on Fat Tuesday with homemade pizza—with crust made with the dough from
Artisan Bread in Five Minutes a Day
. Yum!
My dear domestic daughter led the task of setting the table (with the help of her grandma and other sisters).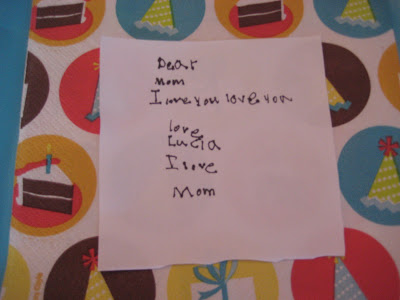 I received special notes.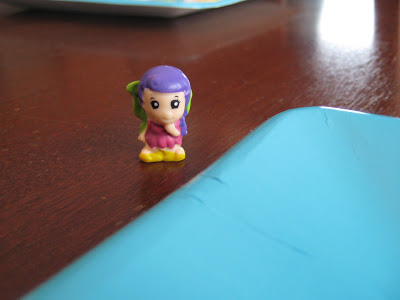 And even a special guest stopped by for the party. (Are Squinkies invading your home, too?!)
***
Well, that's about all …
Praying your Lent is off to a joyful start. And may you have a wonderful weekend.
Until next time …