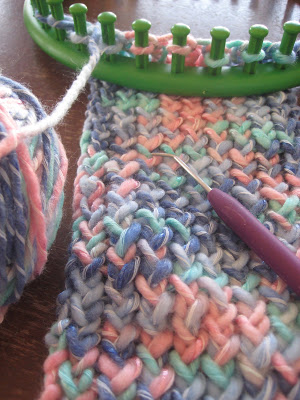 … 52 weeks of daily life in pictures: trials and celebrations, the extraordinary and mundane—whatever is unique to the week.
A very quiet, uneventful week …
We got our family photo taken! All 8 of us (the max Target Portrait Studio will accept, BTW!) Those photos should be back next week =) And I did have the opportunity to meet a friend for lunch (sans children) yesterday. But there is no photo of the two of us at Applebee's. (I like the idea of taking everyday photos, but I have to draw the line somewhere.)
So, here is what I did capture from our quiet week …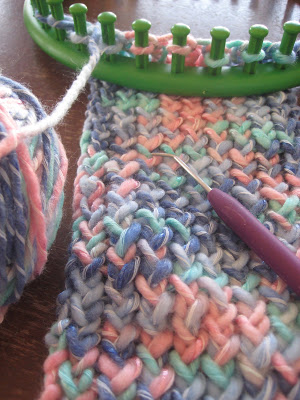 Knitting on the loom is all the rage around here (and at school). Here is my 5yo's second scarf.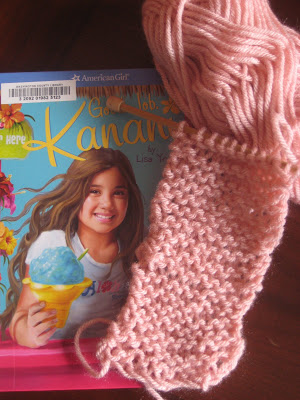 My 8yo's very own
Yarn Along
photo (what she's knitting and what she's reading). She just learned to knit on needles this week. She has simply been practicing her knit stitch. She has cast on, knitted and frogged this pink yarn several times. But with each little practice session, she is getting better and better!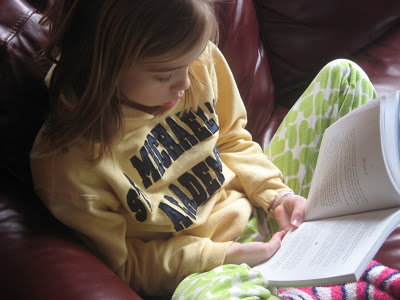 A sick day. (But not too sick, thank God!)
My Puzzle Princess! She has just discovered them, and she loves them!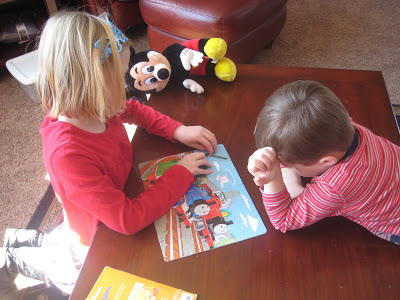 Her other siblings are joining in the fun! I think the older ones forgot how enjoyable putting together a puzzle is!
Well, that's all for this 13th week of 2011!
Happy April, friends! Have a wonderful weekend!