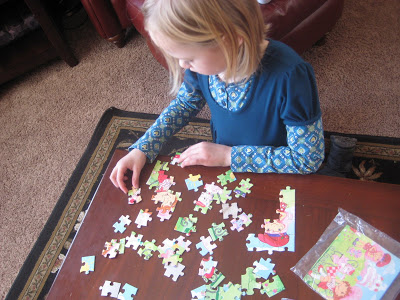 … 52 weeks of daily life in pictures: trials and celebrations, the extraordinary and mundane—whatever is unique to the week.
***
I can't believe it has been an entire week since I've posted anything here. I think this little
fasting from comments
has proved to be
very
good for me in that I have simply been on the computer less, and thus with my family and my vocational duties more. Now, with only one week left of Lent, my hope is that whatever tiny improvement I have made in this area, I can keep it going into Easter … and beyond! God willing.
Here is a recap of the past two weeks, the 14th and 15th weeks of 2011.
***
More puzzles and knitting. Just like
last time
.
***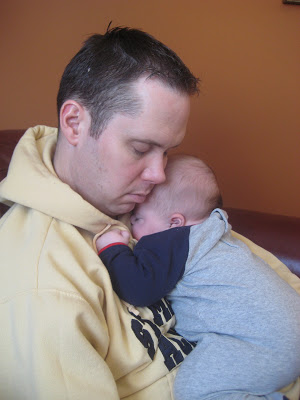 Sundays are for resting.
***
My writer.
***
Dress fitting. More on that later …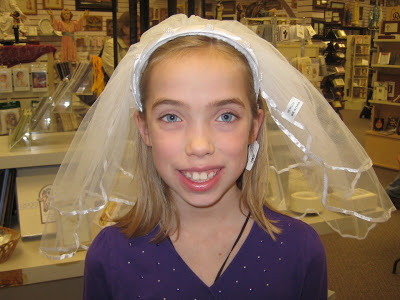 … and veil shopping. The
big day
is almost here!
***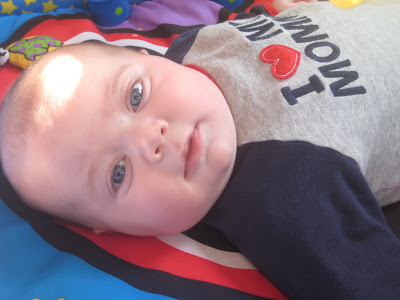 Sweet baby boy. Now four months old.
Can you give me one of your great smiles?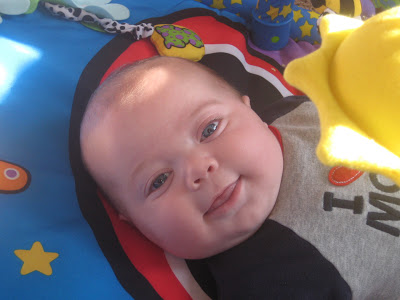 Oh, there's a little one!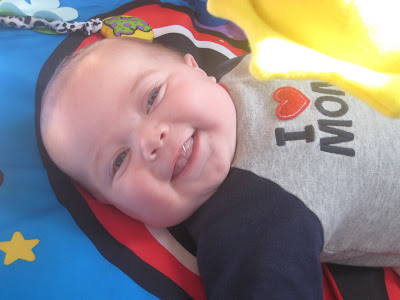 And here is that big smile that I just adore!
He is such a good baby! Not just because he is so smiley, either. I am truly blessed by this newest joy in my life!
***
My (almost) 7yo girl is starting to show some interest in music. So, when I heard that the
Minnesota Youth Symphonies
hosted a
Music and Melody Makers
event, where children can try out various musical instruments, I signed her up. Her 3yo twin siblings tagged along.
I think she still is interested in piano, but she's now been talking a lot about violin, too. And she really thought the French horn was cool! I am starting to think about lessons … perhaps in the fall.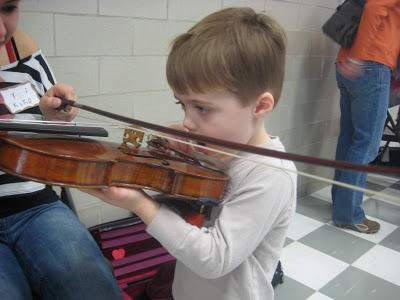 ***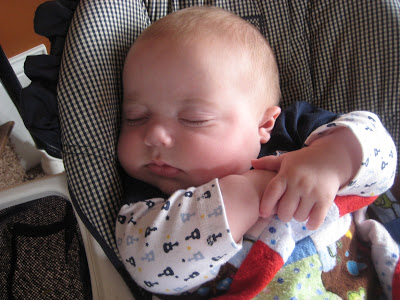 Gotta end with another cute sleeping baby photo. Just 'cause I love how he crossed his arms like that!
***
Happy Weekend! And a very blessed Palm Sunday to you!
Until we meet again …