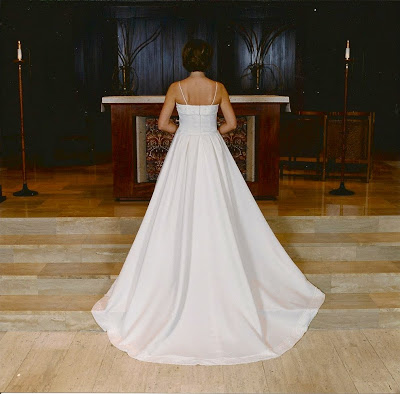 Before & After ~ First Holy Communion Dress
Before & After ~ First Holy Communion Dress
It started with a dress I wore nearly 10 years ago. When I married my husband. My wedding dress.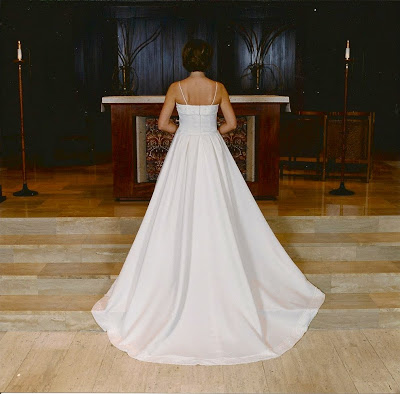 Could it be made into a First Holy Communion dress? I wondered. How wonderful it would be! Could the dress that I wore on the day Greg and I began life together be transformed into a dress my daughter could wear on the day she receives Jesus for the very first time?
Sacrament to sacrament. Grace to grace. Passing on. Tradition. Part of me. Part of her.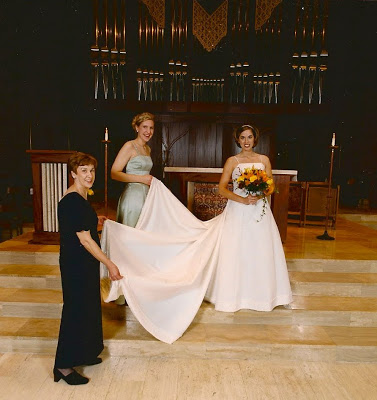 For it has sat in my closet, in the same plastic wardrobe bag it came in the day I picked it up from the wedding-gown shop. And I have always wondered what I will ever do with my dress. Too nostalgic to part with it. Yet trying to keep the clutter at bay.
As I thought about the idea more and more, I grew excited! Perhaps this transformed dress could be worn not only by my oldest daughter, but by all four of my daughters … and maybe even my granddaughters, too.
Part of me could be part of all of them. Sacrament to sacrament. Grace to grace. Passing on. Tradition.
I loved the idea of a First Holy Communion dress made out of my wedding dress. To be passed down. After all, the Baptismal gown they all wore was worn by me and made by my grandmother, too.
With only a smidgen of sewing ability, I consulted my cousin Jenny to determine if my idea was possible. She went to college for apparel design and development. If anyone would know if my idea was actually doable, it was her. And her response was yes! And she even agreed to help me do it for me. My aunt, her mom helped quite a bit, too, from what I am told.
We met. We measured. We cut out the pattern we found at JoAnn.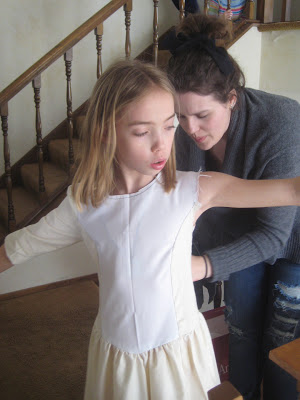 She made a mock-up dress out of muslin. Yes, she really is professional!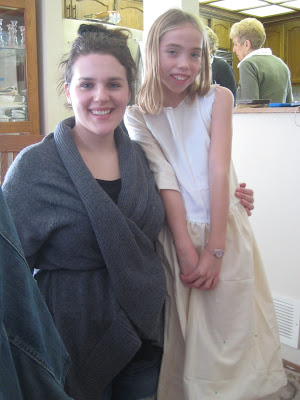 She modified the mock up before cutting into the train of my wedding dress.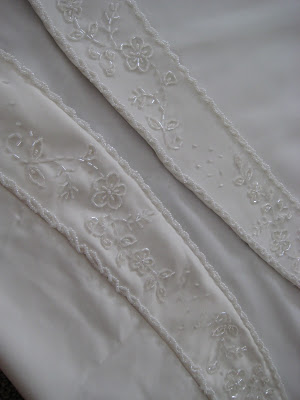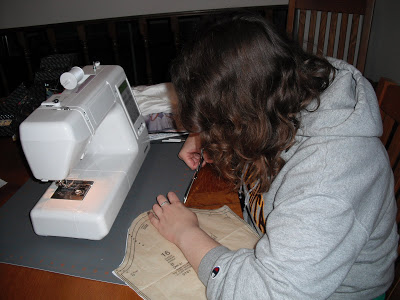 We had another fitting on Easter Sunday. It was a little big, so she took it in a bit. And made a few other alternations.
The beading, which was along the bottom of my dress and train was removed and positioned on the cuffs of the sleeves. (I
love
the three-quarter-length sleeves on this dress!)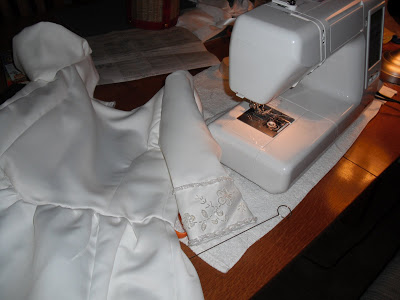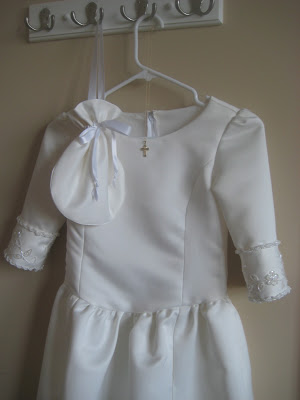 The end result. With matching bag 🙂
It touches my heart so much that the dress I wore for my wedding was worn by my daughter this past Saturday for her First Holy Communion. The day was already emotional, but this made it even more so. And this dress will be passed on and worn by my other daughters, too! Maybe not for their wedding day, but for the most important day of their lives—for their First Holy Communion, the day they first meet Jesus in the most intimate way possible.
And according to my creative cousin, I have enough beading left over to make ring-bearer pillows when the day comes when one of them actually does get married. But that's not for a long, long, long time! (If ever, my husband says!)
Thank you, Jen and Aunt Anne! You really gave us such a gift. How will we ever repay you?