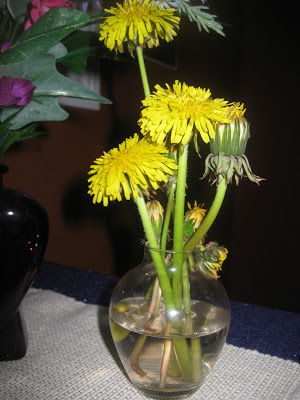 … 52 weeks of daily life in pictures: trials and celebrations, the extraordinary and mundane—whatever is unique to the week.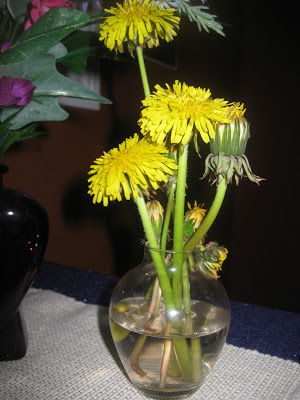 A fist-full of "flowers" to grace our prayer table.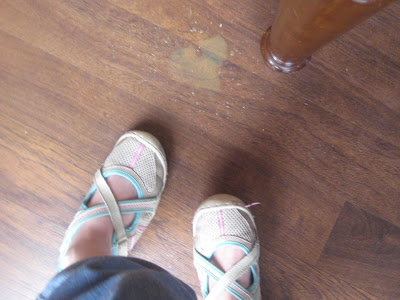 A real-life photo, captured by my 8yo daughter.
It's titled "Spilled Juice."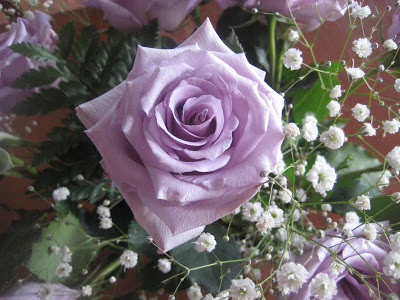 Mother's Day roses.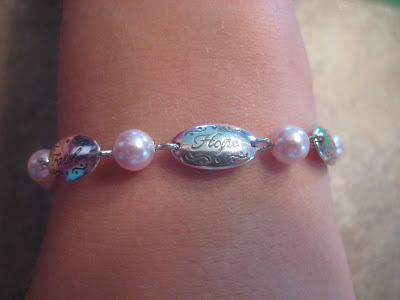 A post-First Communion gift from a kind friend. She (and her sweet daughter) made my daughter's day, when she found this sweet little bracelet in the mail. Thank you,
Barbara
and Faith! (A) loves it!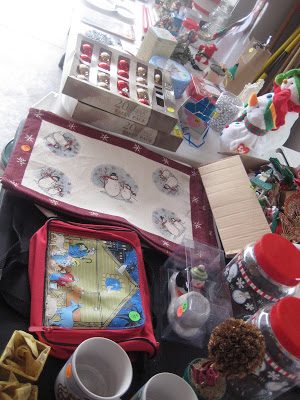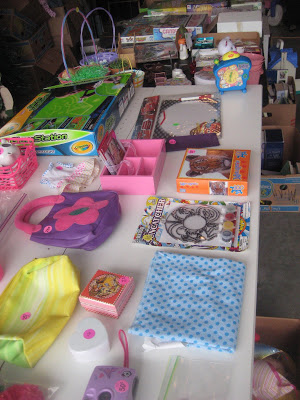 Up to my neck in garage sale stuff. The sorting, the pricing … three days of selling. And it was cold. I'm so glad it's over. The leftovers are on their way to the donation center. Although I'm exhausted and my body aches, it feels good to be rid of the clutter!
Well, I'm off to curl up in my PJs and watch a Hallmark movie. That's about all I can handle tonight.
Enjoy your weekend! See you next time …