… 52 weeks of daily life in pictures: trials and celebrations, the extraordinary and mundane—whatever is unique to the week.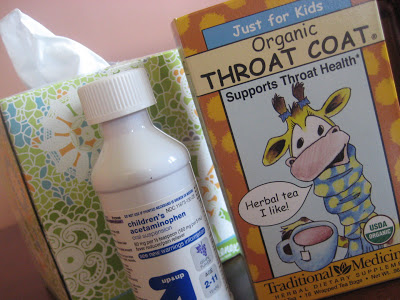 The same daughter was very sick for the rest of the week. Fever of 104, sore throat, so very tired and little appetite. It wasn't Strep, and the doctor was very surprised by that. A cold is lingering on, and several of the others have a cold or allergies, too.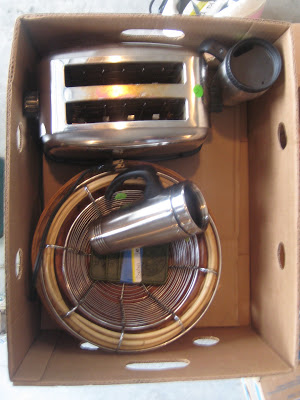 Packing up everything that didn't sell in last week's garage sale to be donated to the local "free store."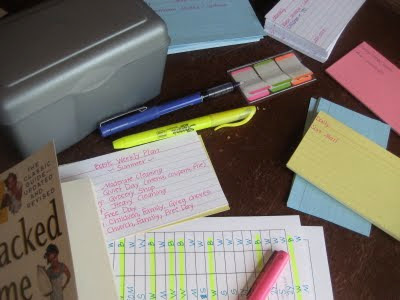 Working on a new system. I am feeling terribly unable to focus lately. Sidetracked. Overwhelmed. I'm not really sure. But I don't like it. Perhaps I'll have it in me to write more on this at a later date.
Well, my friends, happy weekend! It started out pouring rain here today, but now the sun has come out. Yeah! We look forward to a cousin's First Holy Communion tomorrow. And then we begin the last week of school! And that's an even bigger deal than normal this year. More on that, too 🙂