I started this lace scarf in
February 2010
. For a friend whose birthday is in May. Three months. Plenty of time.
Right?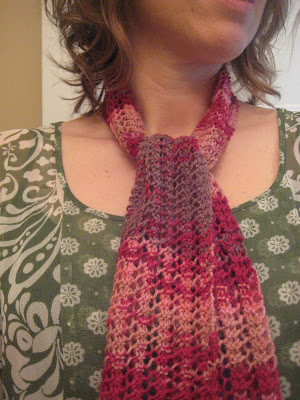 Wrong.
Her birthday came and went with no scarf. I had every intention of finishing it sooner, rather than later. But that didn't happen. Life happened. Other knitting projects happened. And this sweet scarf moved closer and closer to the bottom of my knitting bag.
So, after being way too belated for last year's birthday, I resolved to finish the scarf for her birthday this year.