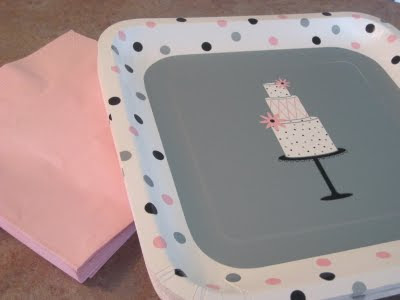 … 52 weeks of daily life in pictures: trials and celebrations, the extraordinary and mundane—whatever is unique to the week.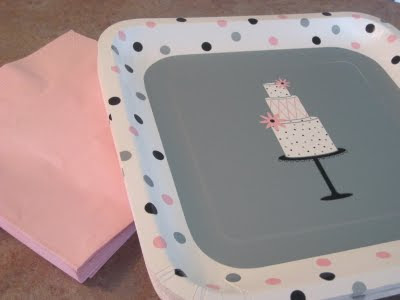 I hosted a bridal shower for a friend. I was just starting to take a few photos of the table and decor, when my camera battery died. Fortunately, my mom had her camera available, so I was able to document the rest of our little soiree for her.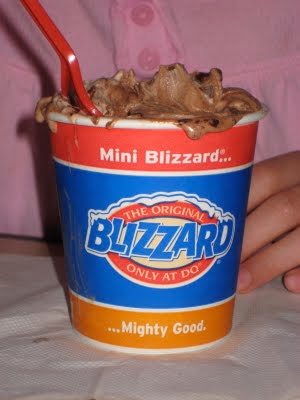 We took the children out to celebrate the last day of school. I love this new mini size, BTW. But, I just have to share, I didn't have any ice cream! I simply enjoyed them enjoying their treat. This was a HUGE accomplishment for me. I won't get into the details of my post-baby weight-loss goals at this point, but I will say that I'm working on it.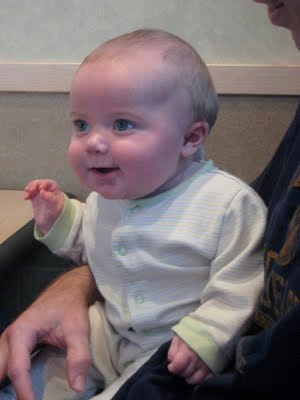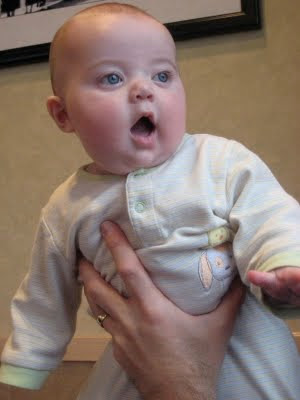 Mr. Man will be 6 months on the 13th. He is getting to be so big. (18 pounds! Into 12-month clothes!) Rolling over all.the.time.
A little pink flower for my Kitchen Madonna. I love this statue. It is such a source of strength for me when I just don't want to wash one more dish or sweep the floor one more time. Thanks be to God for giving us His Blessed Mother!
Thanks to my 5yo for sharing this pretty pink carnation with me and Mary.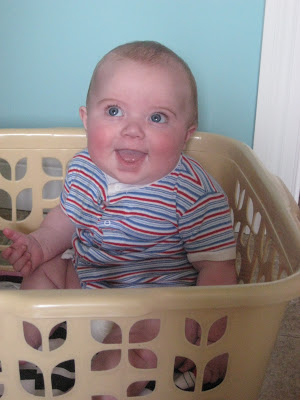 Another baby shot. Just because I realized I haven't posted many photos of him lately. (His godmother reminded me 🙂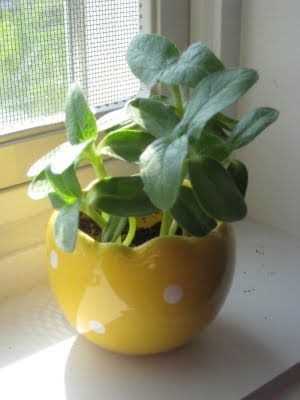 Growing sunflowers in a tiny pot on the laundry room window sill. Not sure why she picked this spot. Maybe because it's sunny. And close to her room. She is so excited to see that they are actually growing.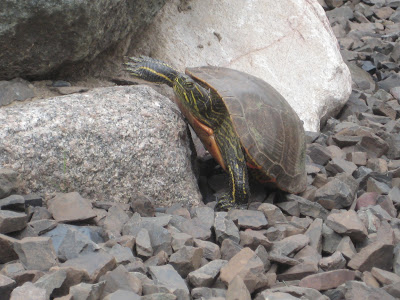 A new friend appeared in our backyard yesterday. Not really sure what I think about this. In a way, it's cool for the children to see wildlife like this. In another way, I worry what will appear next! Ha!!
Happy Weekend, friends. Until next time …